If you are planning to put your house or apartment on the market, you want to maximize its appeal to the highest number of potential buyers in order to sell it faster and for the highest price possible. Therefore, home staging is a must when preparing to sell your property. From creating an instant welcoming sense by baking chocolate chip cookies to going through major remodeling process, home staging projects vary in size and cost. So, we broke down some of the most important tips into categories, based on the level of investment they require.
Little to No Investment Home Staging Tips
1. Get rid of the clutter
Clutter is a big no-no when you are trying to sell your house. It makes your home look unwelcoming and makes it difficult to focus on such important aspects as high quality of your appliances or a beautifully tiled bathroom floor. Sure, you can hide, fold, and organize things neatly before a prospective buyer comes over, but we recommend to go through a proper de-cluttering process. In 2011, research conducted at Princeton University found that clutter makes staying focused on a single task particularly difficult. According to the study, the visual cortex can be overwhelmed by task-irrelevant objects, making it harder to allocate attention and complete tasks efficiently. Furthermore, physical clutter can lead not only to stress, but also depression, especially in women, according to the findings by the Society for Personality and Social Psychology.
Read: Declutter your space with these brilliant organizing tips
2. Make sure the master bedroom appeals to both males and females.
Replace your linens and blankets with those in neutral colors. Make sure your walls are painted in a clean neutral color scheme. If there are any items that would stereotypically appeal to only one gender – be it a vanity table covered in jewellery and makeup or a toy car collection – hide it when home staging. You want potential buyers to see your space for what it could be once customized to their taste as opposed to having your personal items acting as a distraction.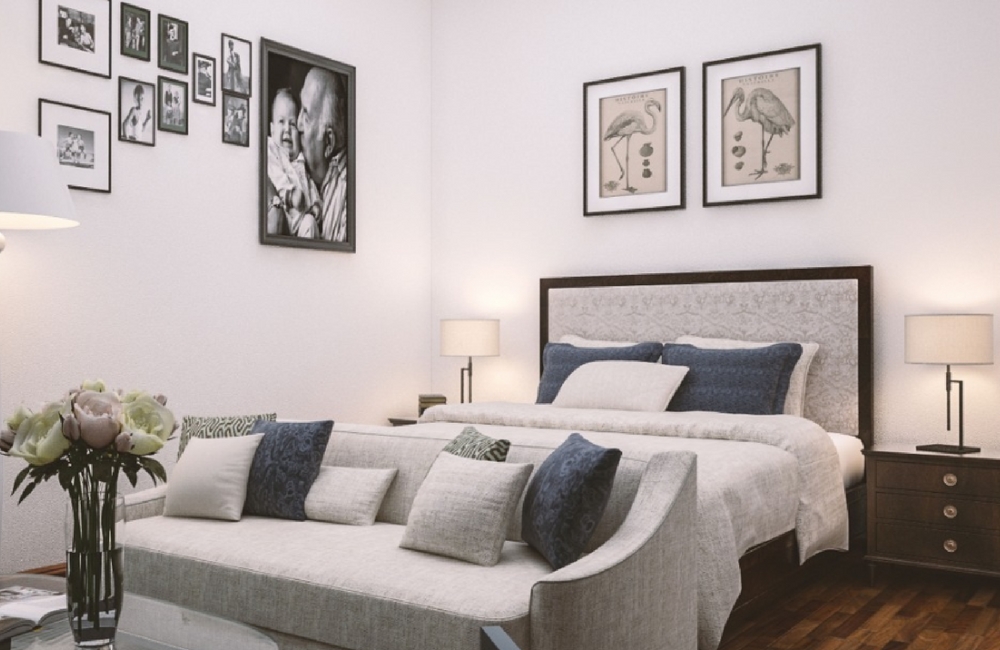 3. Maximize the space
That doesn't mean pushing all your furniture against the wall. First, get rid of the unnecessary furniture altogether. Second, create smart furniture groupings – a dining area, a relaxation area, etc. Don't forget to pull your furniture off the walls. Next, utilize natural light to make your space look bigger – if you have heavy drapes, replace them with something lighter.
4. Improve your lighting
Lighting makes a huge difference in the impression your house makes. Poorly lit rooms will appear smaller and less welcoming. The color and brightness of the light can also impact the mood and perseption of a room. There are three primary types of color temperature for light bulbs: Soft White, Bright White/Cool White, and Daylight. Soft/warm white is better for bedrooms and living rooms as it gives them a cozier feel. Brighter white lighting is a good fit for kitchens and bathrooms as it gives them a cleaner look. Good news is that you can manipulate lighting by buying new light bulbs and strategically placing floor and table lamps around the house.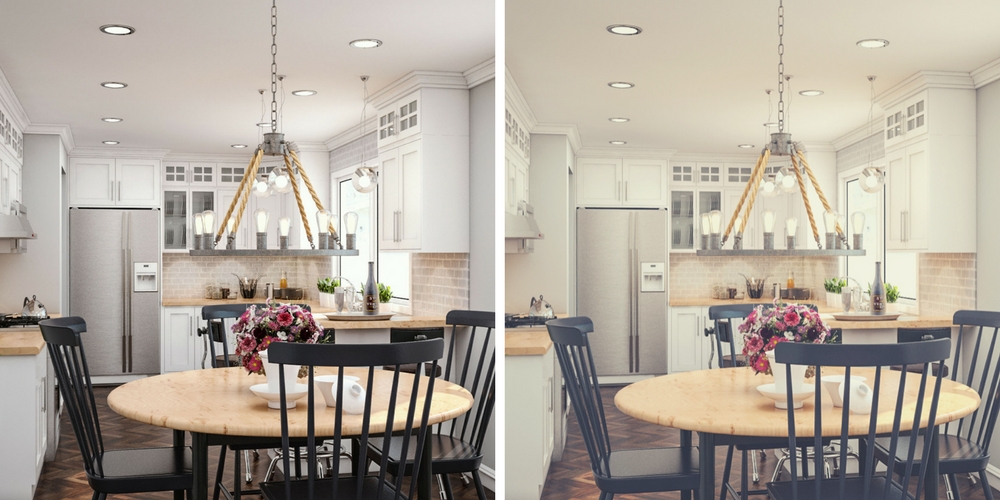 5. Rearrange your wall art
If you have a few picture frames on your walls, follow the 'Rule of Three'. Not so much a rule, but a very helpful guideline, the 'Rule of Three' is a method of arranging things in groups of three (although groups of five, seven and nine work as well) as items arranged in odd numbers are more appealing, memorable, and effective than even-numbered groupings. Place art work 57-60 inches from the floor, which is how art galleries place them.
Small to Medium Level of Investment Home Staging Tips
6. Boost your curb appeal
"You never get a second chance to make a first impression," goes the saying. Potential buyers judge your property before they even enter it, so don't overlook the outside when home staging.  Mow your lawn, clean the windows, and power wash the walkway. Make repairs where needed. Add a fresh layer of paint to your front door and porch. If you only have a few concrete steps leading from the yard to the door, you may want to consider investing in landscape design.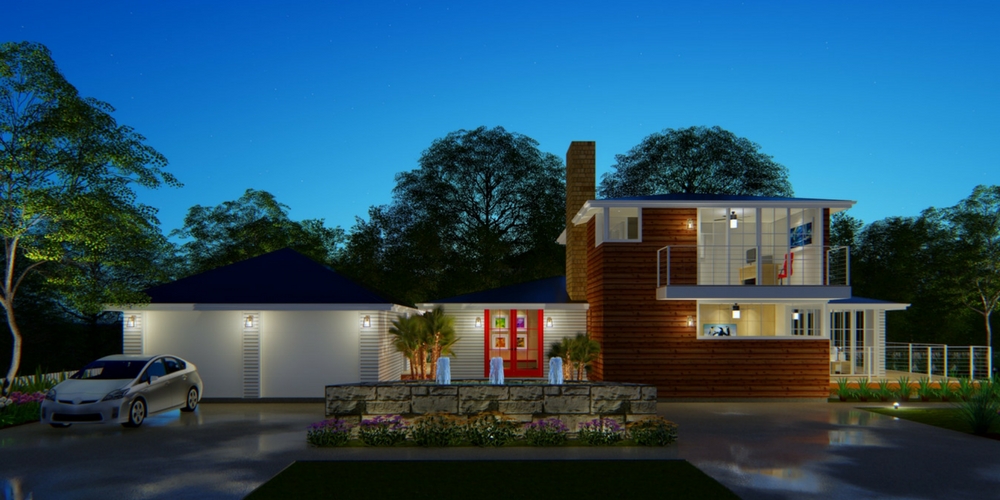 Read: 7 Tips for Creating a Beautiful Walkway Design for Your Visitors
7. Repaint
A fresh coat of paint can give your house an instant facelift. From the exterior to the interior of your home, repainting gives you an opportunity to make your space appear bigger, hide imperfections, and change the entire mood of a room through smart color scheme selection. Hire professionals to repaint your bathroom and kitchen floor tiles. Apply a fresh coat of paint to your kitchen cabinets.
Read: 6 Things You Should Know Before Repainting
8. Restore hardwood floors
If you have hardwood floors underneath wall-to-wall carpeting, show them off. If your hardwood floor is in bad shape, invest in restoration. Wooden floors are protected by a clear coating. If yours has unsightly scratches and marks, you can add a new coat of polyurethane. Sand and stain your floors if necessary.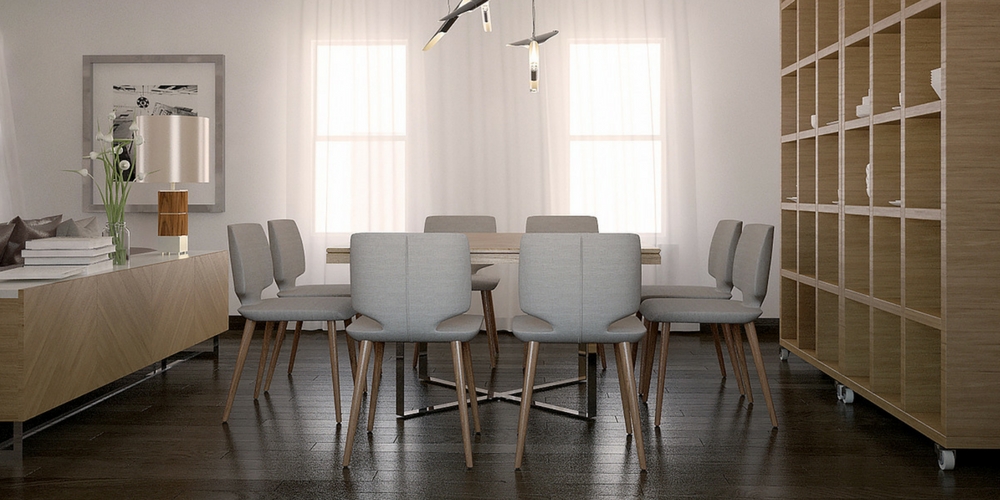 High Level of Investment Home Staging Tips
9. Remodel your bathroom
Remodeling your bathroom and kitchen are two of the biggest investments you can make when putting your house on the market. However, it is important that you don't get carried away and start creating a bathroom of your dreams, 100% personalized to your taste and habits. For example, a standing shower will appeal to more people than an oversized bathtub. Focus on making it clean and easy to maintain.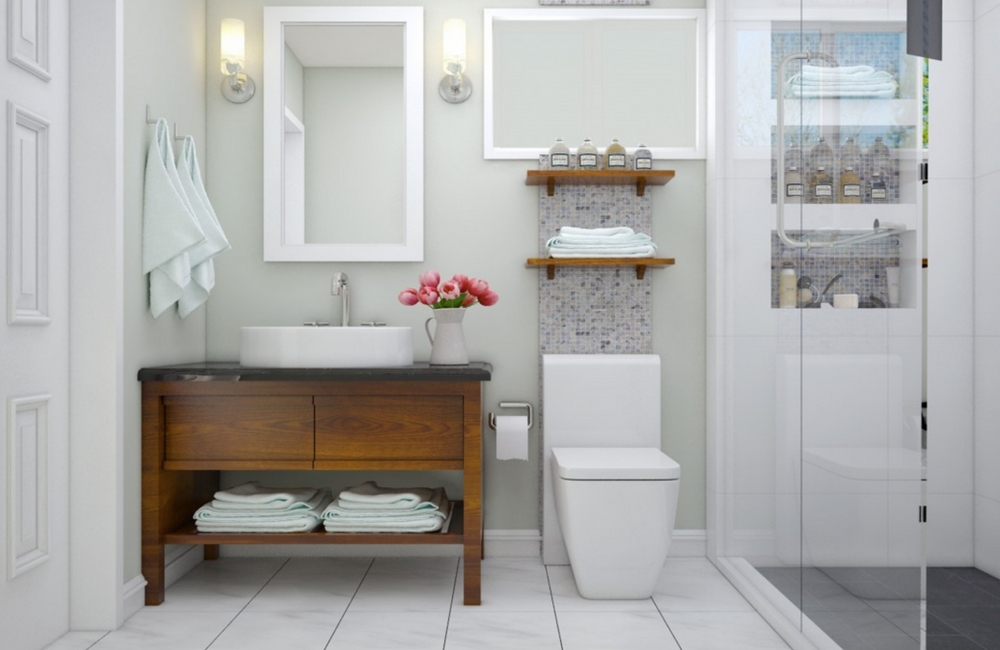 10. Upgrade your kitchen
This is a rather tricky home staging tip. A major kitchen remodel can cost as much as $55,000, but its resale value was only $38,485 in 2015, according to Remodeling.hw.net. Therefore, you need to strike a balance between expenditures and ROI. Don't replace old items that can be spruced up by getting repaired. Focus on remodeling aspects that are more likely to matter to buyers – a kitchen island, for example, flooring, or a backsplash. Don't invest in high-end appliances. Instead, go for the mid-range.
11. Fix the roof and attic space
Buyers do not want to invest in a house that they think may require major investments in repairs. If your roof is leaking, potential buyers are likely to get scared off, irrespective of how fancy your kitchen is.
Read: Attic Remodeling Tips for Increased Sustainability
Home staging can be stressful, but, if done right, it can drastically increase the value of your home. While there are numerous items on this list you can do by yourself with a little research, others are best left to the professionals. If you are remodeling your bathroom or kitchen, for example, minimize the cost by ensuring that every stage of renovation goes as planned. Getting a professionally created design will make the project run more smoothly, so allocate a budget for an architect. With Arcbazar you can save around 60% of the cost of architectural design by using our community of 20,000+ designers to source a dozen of designs, complete with floor plans and perspective views.
Read: 5 Reasons You Should Hire An Architect When Remodeling