While also rewarding, remodeling is a long and expensive process. Yet, every so often you must get an urge to change the look and feel of your room, but are not willing to commit to any major irreversible changes. You may also not have the budget to do anything major. If that's the case, don't lose hope, because you can do small inexpensive things that will either put a new light on old items or give a fresh vibe to your space. We have researched kitchen wall decor ideas that will not put a dent in your budget. Check it out.
1. Kitchen Metal Wall Art
Add a bit of themed humor to your kitchen walls. If you are putting up pictures on the wall, keep in mind that it usually looks better when you put them up as a set, as opposed to a single framed picture.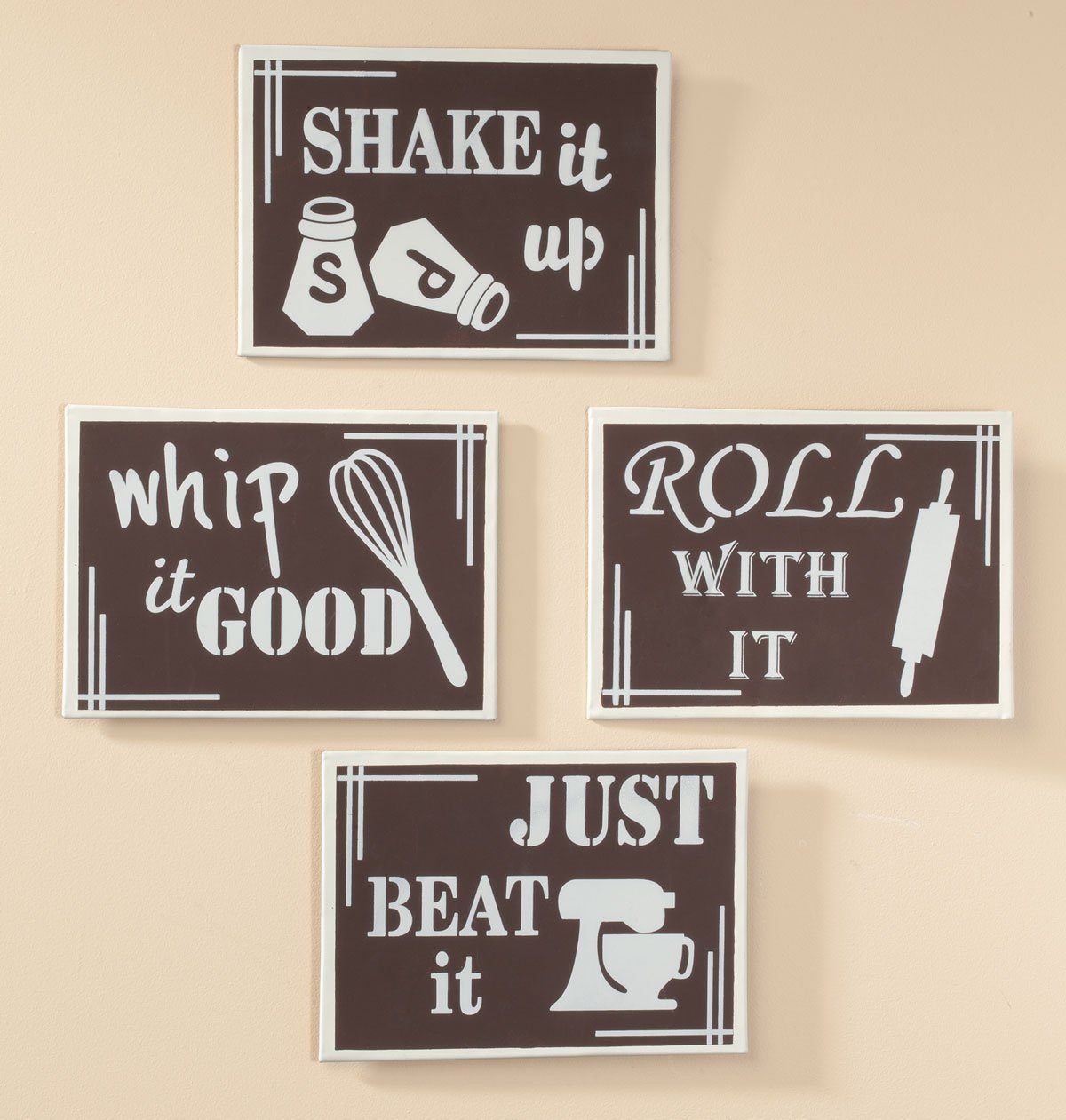 Price: $14.56. Get it here.
2. 'Wine a Bit' Wall Sticker
This kitchen wall decor knows what it's talking about! Using removable stickers is one of the easiest ways to decorate your walls. It is also a great solution for renters, however, be mindful that over time, the wall paint fades and, if you keep the stickers on the wall long enough, the outline will remain after you remove them.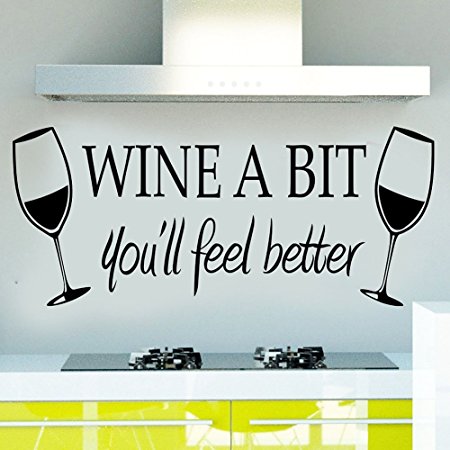 Price: $1.98. Get it here.
— Read: 15 #InteriorDesign and #HomeDecor Tips as Told by Twitter —
3. And while we are on the wine theme, check out this 3-piece Tuscany posters.
Give your walls a vintage feel with a set of beautiful Italy-themed posters. Once again, make sure to put up smaller-sized posters/pictures in groups, as opposed to a single one. Two is a pair. Three is a collection.
Price: $10.99. Get it here.
4. Beaustile Orange Mosaic 3D Wall Sticker
No fuss, no muss! This kitchen wall decor will brighten up the space. This is also a great way to experiment with the decor of your space before committing to anything permanent during a renovation.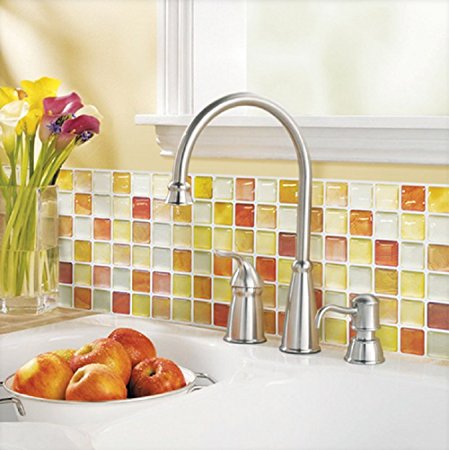 Price: $14.95. Get it here.
5. Rustic Shabby Chic Style Wooden Round Wall Clock
Add a vibe of a Parisian cafe to your kitchen. Go a step further and purchase themed kitchen towels and placemats.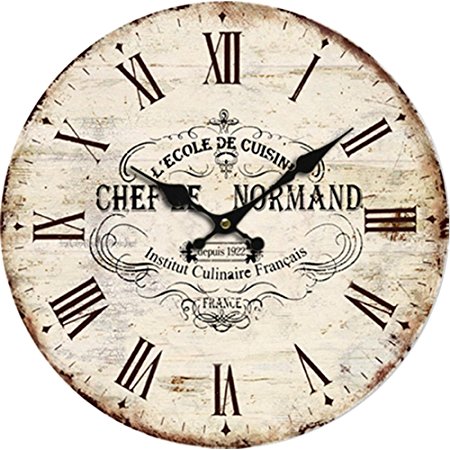 Price: $9.99. Get it here.
6. Country Rustic Reminders Wall Decor.
Perfect for families with children. Add a small reminder of kitchen rules in a simple, yet stylish fashion. Further personalize this by painting the frame the color that works best with your current kitchen style.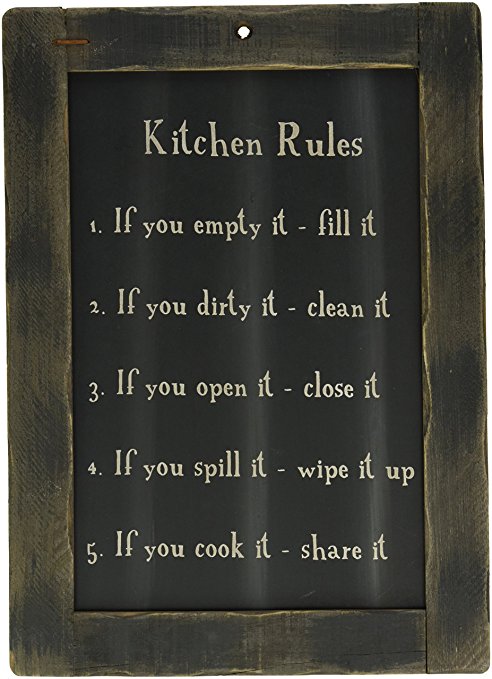 Price: $14.24. Get it here.
7. Set of Four 5×7 Unframed Glossy Photographs
Vintage kitchen wall decor makes the room instantly more cozy. Put on some music, pour yourself a glass of wine/juice/whatever gets your spirits up, and get your cooking on!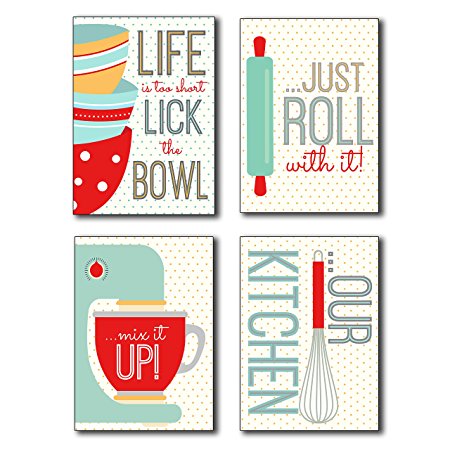 Price: $14.95. Get it here.
— Read: Home decor and furnishing items for a Retro style fan —
8. Coffee Menu Metal Tin Sign
Perfect for all the coffee lovers out there. It adds a coffee shop vibe to your space in an unpretentious way.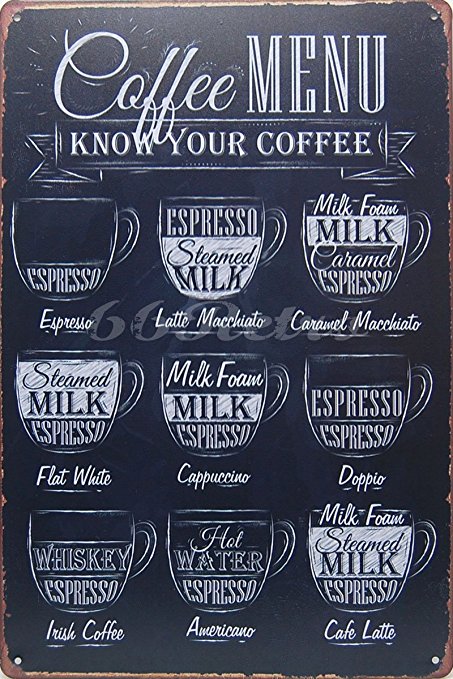 Price: $8.05. Get it here.
9. Speaking of coffee…Kitchen Vinyl Decal.
Coffee…wine…coffee…pick your poison and put it on the wall. The best part is that if you get tired of the design after a few months, you can simply peel it off and replace it with a different item!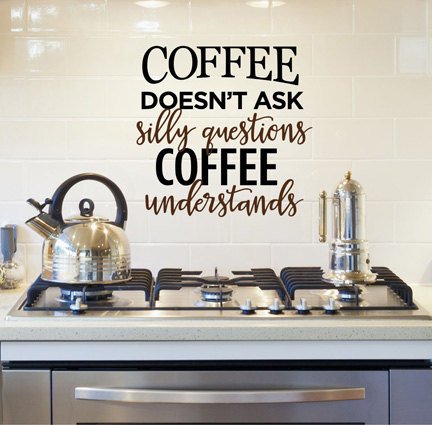 Price: $29.99. Get it here.
Now that we went through more inexpensive items, check out this article: 7 Smart Tech Kitchen Items You Should Save Up For