If you are not familiar with Arcbazar, we should first explain the concept. This is a platform that allows you to crowdsource architectural design ideas for a fraction of the cost. Interior design, home remodeling, landscaping – these are all expensive jobs. As a result, most people either can't afford to hire an architect/interior designer or prefer to save money on it and go down the DIY route. However, if you are not an expert in the field, it is extremely challenging to achieve the perfect balance of functionality and aesthetic, meaning you often times end up sacrificing one or the other. That's where Arcbazar comes in. We give you access to our network of thousands of architects and designers located all over the world who, on a competitive basis, will submit their ideas for your project. It is up to you to decide how much to reward, what time frame to give the designers, and who gets the prize. Our motto is "democratizing architecture" as we strive to do exactly that – make the process affordable and transparent. You also have fun, which is an added bonus.
So, now that you are familiar with the basic concept of Arcbazar, let's see how you can maximize the benefit of the platform.
1. Be as specific as possible in your brief.
Every now and then we have home owners starting a competition on Arcbazar because they have absolutely no clue how to redesign their space. They are 100% open to suggestions on interior design styles, flooring solutions, budget, type of furniture and color palettes. However, this is more of an exception. For the most part, clients have at least a basic idea of what budget they are willing to allocate for home remodeling, what materials they prefer, which suppliers they'd like to use, what the overall style should be, and what functions the space should serve.
Therefore, when you prepare to launch your competition, don't leave anything out. Attach floor plans, provide measurements, indicate your budget, list shops where you prefer to purchase furniture items, explain your priorities in terms of the functionality, and, last but not least, provide with an aesthetical point of reference by including links to the designs that you would want the architects to draw inspiration from.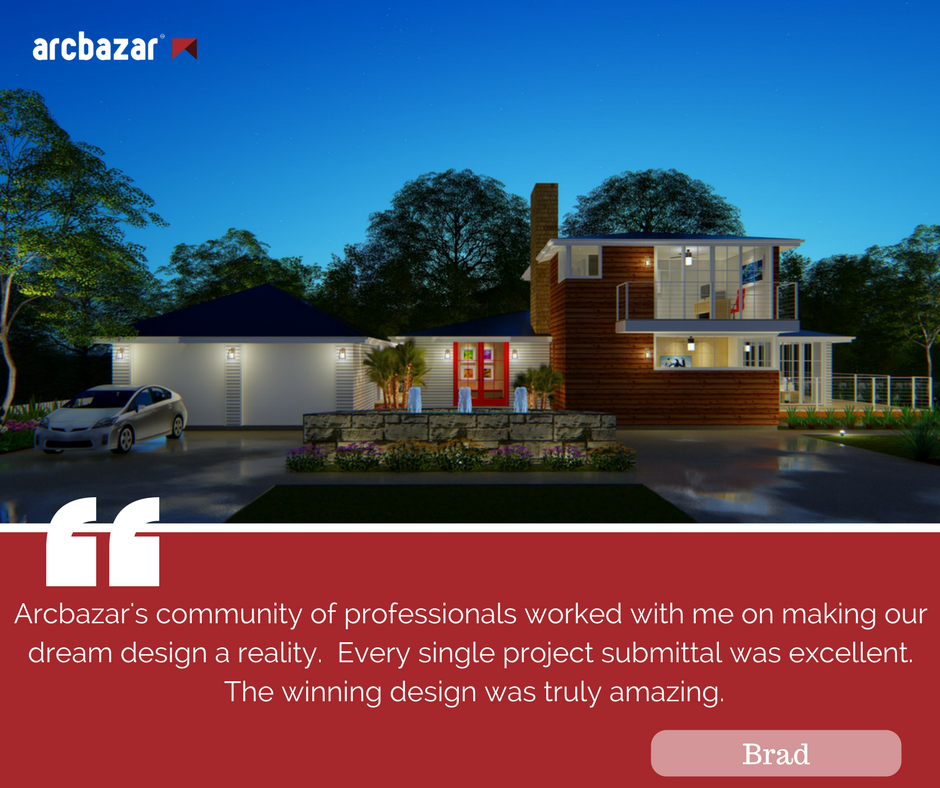 2. Be generous.
Interior designers charge anywhere between $150 and $500 per hour for their services. As a result, you will end up paying anywhere between $1,800 and $9,500 for this particular aspect of home remodeling depending on the scope of your project. Arcbazar allows you to significantly reduce these costs by allowing you to set your own budget. As you set up the competition, you will be asked a range of questions and, depending on your answers, the algorithm will give you an award size that was used most often in the past for projects similar to yours. It is merely a helpful guideline, so you are free to disregard it. However, our advise is to approach this process with the mentality of "how much can I afford?" as opposed to "What's the cheapest I can get this done for?" Generally, the higher the award, the more designers will submit their ideas. It is more than that, though. Our designers look at the complexity of the project, the reward, the expectations, and the overall challenge when evaluating whether to bid on your project. Therefore, you have to find a balance between your expectations and the reward size. Make it worth their time.
3. Provide sufficient time for designers to submit their ideas.
Home remodeling is a lengthy process. The first step in that process is identifying the types of work that need to be done through a design plan. It is crucial that you do not rush through this step as everything you do afterwards will be based on it. Therefore, give our architects ample time to create your design and work out the kinks. Of course, if, for whatever reason, you have to have the ideas submitted within a few days, it's your right, and that's when a platform like Arcbazar offers you the advantage of being able to source designs on a short notice. For the most part, though, you can probably accomodate 2-3 weeks of running the competition, so we strongly recommend to do so.
4. Listen and communicate.
Throughout the course of the competition you have the option of communicating with the designers through a dedicated message board – the wall. Use it to your advantage. Since the wall is visible to all designers, giving an explanation to one designer means your message is heard by the entire group. Be responsive to questions and provide as much information as you can. The better the designers understand your project, the closer they will match your expectations with their submissions.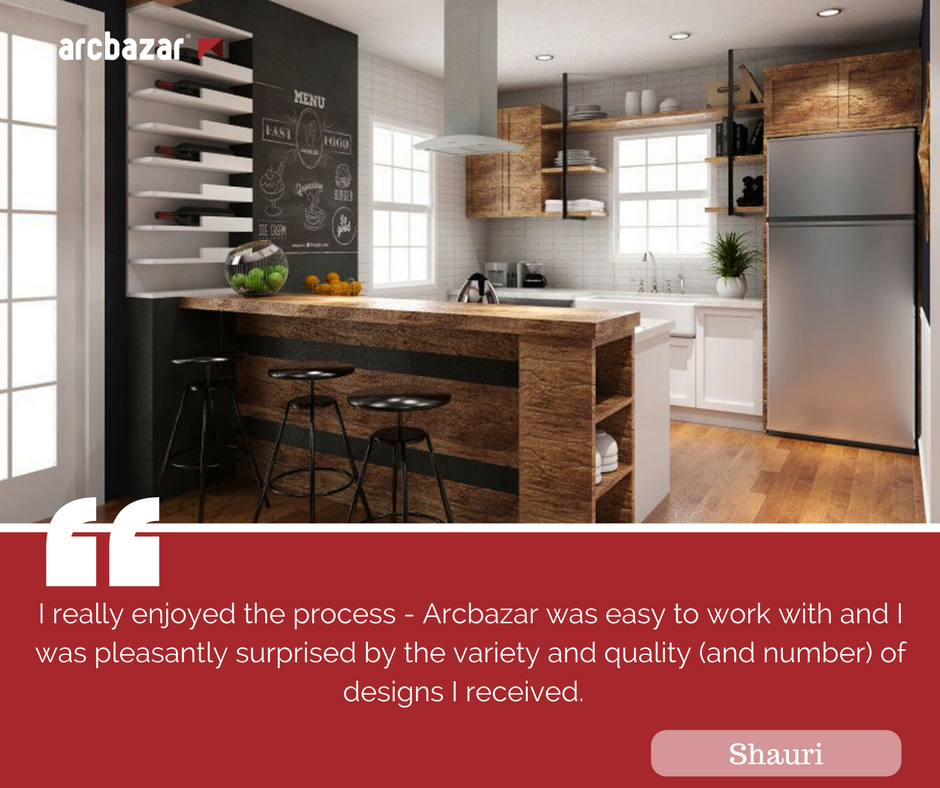 5. Ask the audience for its opinion.
While you are the final judge when it comes to selecting the top 3 designs, it doesn't hurt to open up your competition for public voting. Arcbazar's voting algorithm is unique in the way it assigns votes. More weight is given to the votes of Arcbazar designers in the Top 100 chart – a fluid point-based list that recognizes designers with the most experience, the highest number of successful submissions and a number of other criteria.
Keep in mind that every project is automatically opened up to public voting once the competition is over. So, if you want to get the audience's opinion before you make your own decision, make sure to indicate so during the set up process.
The benefit you get from asking our network to weigh in is perspective. Each submission is evaluated based on such factors is the overall aesthetic, buildability, functionality, the idea and the graphics. In particular when it comes to buildability and functionality, it is useful to have experts weigh in as you may discover aspects of a design that you haven't considered before.
Arcbazar is an easy-to-use platform that shifts our interaction with architectural design. It makes it more affordable and fun. However, that doesn't mean the system will do everything for you. To make the most out of your money you need to do your part. We hope you found these tips useful and we are looking forward to your competitions!