Walkway design is often overlooked when a house is first built, and it is common to find that only a few concrete steps lead from the yard to the door. Although having an impressive front entrance is important for your house's aesthetics, it is also important to consider the entire visual effect that a well-planned walkway creates. As you renovate your outdoor space, use these tips to create a beautiful walkway that welcomes your visitors as they approach your home.
Consider the Purpose of Your Walkway
Homeowners often think of a walkway as simply being a path that takes visitors from the street to their door. However, you can use walkways for other purposes such as to create a meandering path that leads your guests through your backyard garden. Walkways can also be used to highlight certain aspects of your décor such as a fountain, plus, giving people a path to walk on also helps avoid tracked dirt and mud on your floors when they come inside.
Define Your Entry Points
Most houses have several entry points to the house, and your walkway should lead to both the primary and secondary entry points. For example, you will usually want your walkway to lead from the street or driveway to your front door. Then, it should also extend to a side or back door for full functionality. Setting primary and secondary entry points helps you choose the materials that will highlight these areas while also fitting into your budget.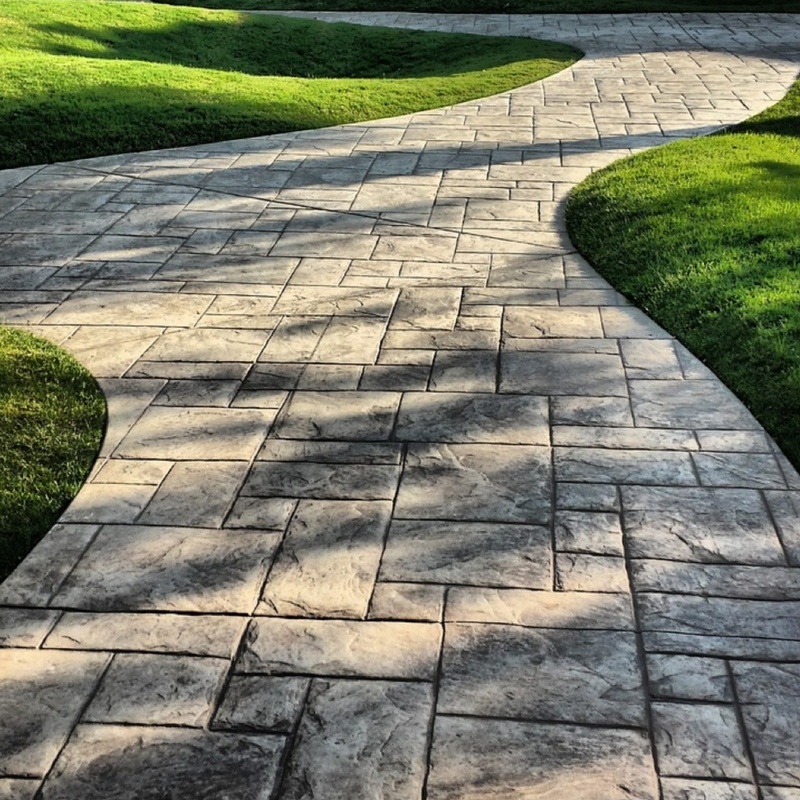 Consider Future Uses
Once you have a plan for where your walkway should go, you will need to start thinking about the materials that you will use. Before you start laying down stone, consider the purpose of the walkway so that you can select materials that will last. For example, you might need to think about creating a smooth surface if you anticipate children riding their bikes along the path or if you want to make it accessible for wheelchairs. Alternatively, you may prefer more texture in your walkway design if it will be used to accent a garden space.
READ: 8 EXTERIOR DESIGN TRENDS IN 2016 YOU DON'T WANT TO MISS
Choose the Right Materials
There are several types of materials to select from when creating an attractive walkway. Pavers are a common choice for walking paths, and you can go with either clay brick or concrete pavers depending upon your preference for color and placement. Gravel is a relatively inexpensive material that simply requires putting it down to make a path. Using other materials as a border helps to keep it in place, but gravel tends to not be ideal for sloped surfaces since it has a tendency to move around during rainy seasons. Poured concrete and natural stone are two more options that can be used to create long-lasting walkways. If you like natural stone, flagstone is a favorite material because it is slip-resistant and is heavy enough to be dry-laid.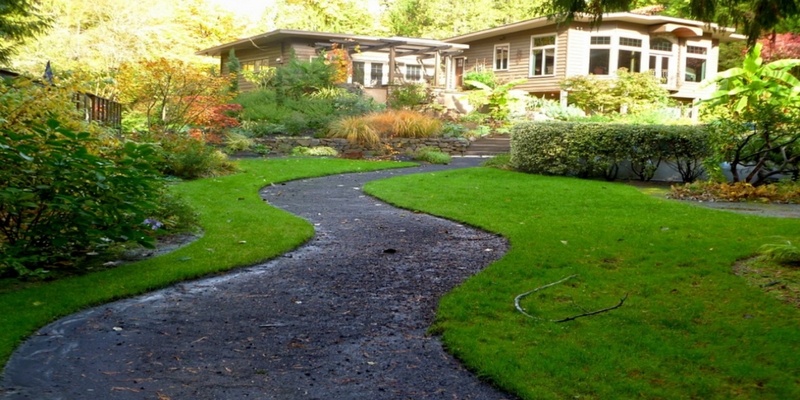 Be Generous with the Size
There is nothing worse than having to tip toe along a walkway that is too small to avoid the mud or walk single file to reach the door. Make sure that your visitors feel a sense of openness by planning to make your walkway design big enough that at least two people can walk side-by-side. If you anticipate challenges, such as needing to place multiple packages down in one place or sit for a moment to rest, then add what is called a 'super stoop' to your generously wide walking path. A super stoop is simply a more spacious area of the path that gives you more room to move about or place an item of interest.
Add Decorative Accents
Once your main walkway is placed, it is time to have a little fun choosing elements that add beauty to the outdoor area while showing off your personality. For example, you could place a large potted plant on a curved landing area of your path. Alternatively, you can add raised bed planters or bushes all along the path to create the feeling of a secluded retreat. This idea works best for garden paths or to create a sense of intimacy as your guests approach your home.
Finish Up with Lighting
Incorporating lights along your walkway keeps your nighttime visitors safe, and it can also be used to highlight the beauty of natural stone and other walkway materials. Ideally, you should have a few general lights placed along your path just to illuminate the space for walking purposes. Then, add a few accent lights to emphasize any décor along your path such as a decorative chair or planter.
A well-designed walkway lasts for years, and it is one outdoor feature that offers both practical and aesthetic benefits. By taking the time to really plan your walkway design, you can ensure that it is fully functional and helps roll out the welcome mat to anyone who visits your home.