Do you ever feel like you need to change your surroundings? Completely transform the space you live in? One of the main reasons many of us are hesitant to take on a remodeling project is the high cost. From paying your contractors to buying all the necessary materials to decorating a room – you start running the math, get disparaged somewhere half-way, and distract yourself to forget you had this idea in the first place.
We feel your pain. So, today we are taking a look at how much it costs to decorate a living room from scratch and see if we can do it for less.
Depending on your style and shopping preferences, it will cost you anywhere between $15,000 and $50,000 to buy all the items to have a fully furnished space. This is a very large bracket and is based on both our experience with clients' requests when briefing our designers on their competitions as well as estimates from various independent sources. The question is: is it possible to decorate a space for $3,000? The answer is 'Yes'! We are taking a living room picture worthy of H&G and use it as our inspiration. Below is the shopping list.
Sofa
Living room chair
Coffee table
Side/end tables
Table lamps
Rug
Chandelier
Pillows
Curtains
Mirror/wall art
Miscellaneous accessories
So, let's get started. Here is our living room inspiration. We are not going to try and replicate it, but use it as a jumping point. It's a 'Blue Lagoon Living Room' by Ethan Allen.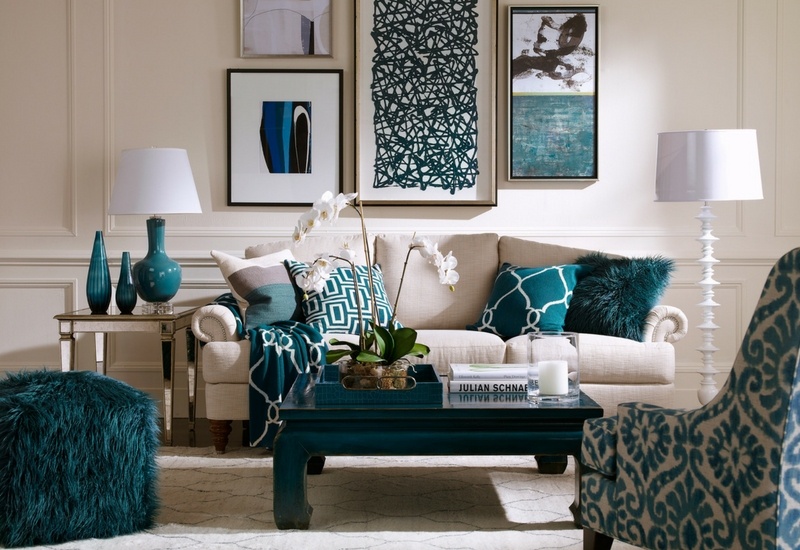 Sofa
We expected this to be the most expensive part and eat a large chunk of our $3,000 budget. First we browsed on Amazon and found a number of nice options. However, we were not convinced by the trustworthiness of some of the sellers (and with a purchase as important as this one, it's important that you are confident in this), so decided to go to an established seller – Wayfair – and see if we can find anything there that fits our budget. Luckily, we did. We went with a Serta Upholstery Dallas Sofa. Price: $469.99, rounding up to $470. This is our first purchase, so the total so far is $470.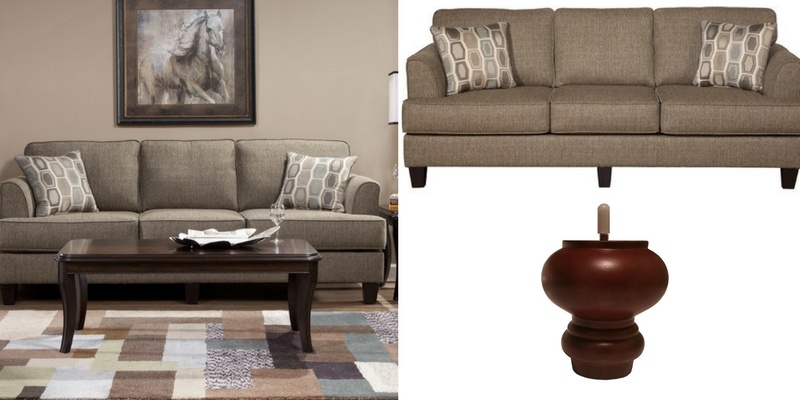 While the sofa itself may look rather dull, it is, in fact, very versatile. Because of the more neutral muted color, you can easily decorate it with colorful printed pillows, which you can then swap depending on the season. We aren't too happy with the legs of the sofa, however, as they look very generic. So, we found a replacement on Amazon as seen above for $24.50. Total so far: $495. There are hundreds of DIY articles online that will teach you how to replace and paint sofa legs.
Living room chair
Next, we need a couple of accent chairs. We were looking for something in a different color from the sofa – not only is it difficult to find something in the exact same color, we didn't want to do it in the first place. As you see in our inspiration image, diversity adds beauty and character. Since we had such good luck with Wayfair when looking for a sofa, we browsed through their long selection of chairs and settled on the Aldwick Arm Chair for $233.99 a piece. Multiply that by two and add the cost of the sofa and our total so far is $965. A third of our budget is gone, but we did get some of the most essential items, so we are pretty happy with how the experiment is going.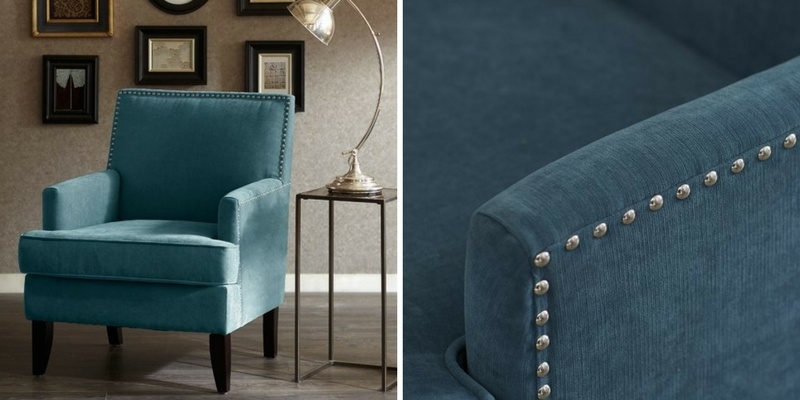 We went with this chair because it is simple in design, but looks expensive and polished due to its upholstered finish and richer color.
READ: #10 LESSONS WE'VE LEARNED ABOUT INTERIOR DESIGN STYLES (AND YOU SHOULD, TOO!)
Coffee table
Next on our list is a coffee table. Since we are limited in our budget, we were looking for something that can be easily customized to our design needs. That's why we went with this traditional unfinished coffee table for $119.24. It is a blank canvas that can be painted or stained any color and shade you want. Our total at the moment is $1,085.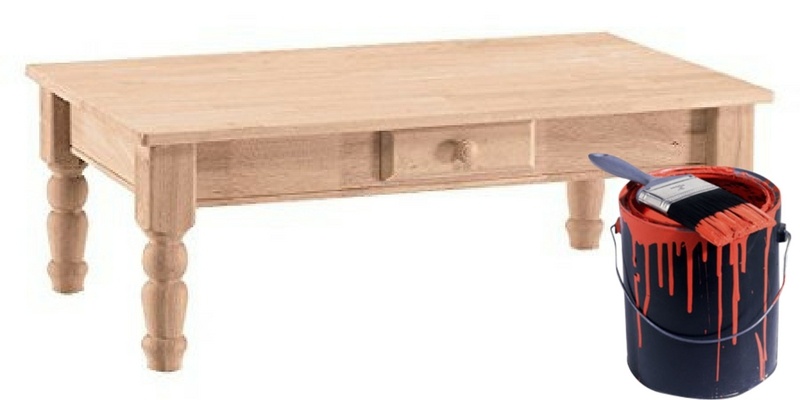 To add cohesiveness to the room, we would probably go with the same color for the sofa and accent chair legs, and the coffee table.
Side/end tables
Since we customized the color of the coffee table, we were looking for the same option with a side table. That's why we went with this mission telephone stand on Amazon for $63.02. Rounding up, our sub-total is $1,150. One paint color option is the same as the accent chairs, but, of course, the sky is the limit in terms of how you want to personalize this item.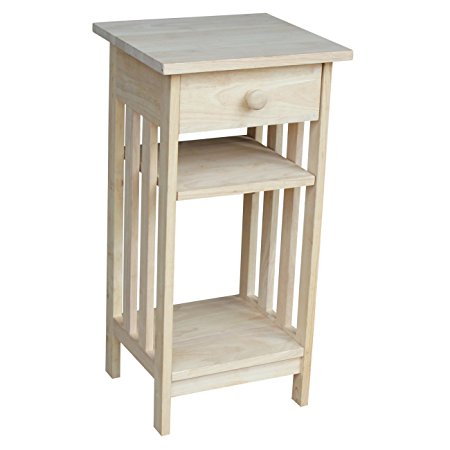 Area rug
Here we were looking for something plush, something that will make us feel instantly cozy. We loved what we found at Wayfair for $574.49 – Fonda Ivory Area Rug. The price is for the 8'x10′ size, but that can be customized depending on what size your room is. Our sub-total is $1,725. We have only $1,275 left, but it looks like we are going to make it.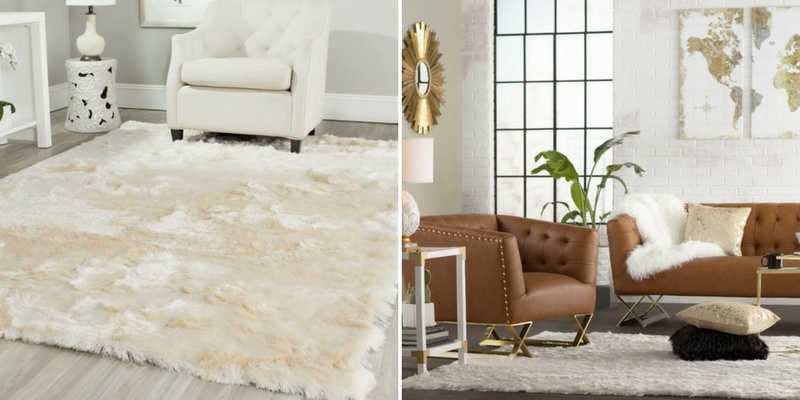 Table/floor lamps
We first went on the websites of a few regular merchants, but, when we saw price tag of $1,500+ we knew we had to be more creative. IKEA to the rescue. One of the biggest problems with IKEA furniture and accessories is that, while certainly affordable, they look very generic. The good thing with table and floor lamps is that you can easily turn them into something that looks high-end without too much effort or skills. So, we went with a BAROMETER floor lamp for $54.99 and a STOCKHOLM table lamp for $49.99. This brings our sub-total to $1,830.

As you can see, it is really easy to turn your standard IKEA lamp into something elegant and expensive looking with just a couple of layers of gold paint. Adding a few golden elements to your interior design will also add a level of chicness and sophistication.
READ: BRILLIANT IKEA HACKS: 7 DIY PROJECTS FOR AMATEURS
Chandelier
A chandelier is a perfect opportunity to add a statement piece of design to your space. So, we were looking for something affordable in a fun design that, if necessary, can be further DIY-ed. That's when we stumbled upon this beautiful 5-lights industrial vintage piece for $99.94. We love the clean lines, which come together in anything but a boring composition. The best part is, you can paint the metal any color you want to further customize it to your interior design.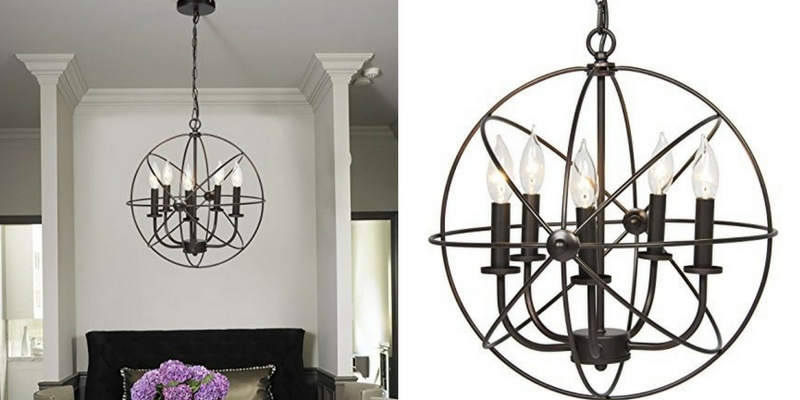 We have spent by the point $1,930.
Curtains
As you hopefully have noticed, this exercise is not simply an attempt to buy a list of items, but to purchase items that will come together in a cohesive design that looks far more expensive than our $3,000 budget. So, when picking out curtains, we were looking for something that will go well with our accent chairs. This is a simple trick to creating a unified look to your space: matching a sofa and chairs – boring, mixing and matching – fun! We were excited to find a perfect set of curtains for our space, Backstrom Geometric Semi-Opaque set for only $18.74. They will go beautifully with our chairs, while avoiding the matchy-matchy feel thanks to the pattern. Our expenditures total $1,950. We still have a third of the budget and only minor details left.

Decorative pillows
Amazon was heaven browsing through throw pillow covers – the options are endless. After scrolling through about 6-7 pages we went with a couple of gold patterned pillow covers ($6.59 each), a couple of solid blue covers to go with the chairs and the curtains ($7.99 each) and one golden sequin pillow cover just for fun ($9.99). Throw pillows present another opportunity to add more personality to your space, plus, they perfectly balance out the neutral couch that we purchased earlier.

Spending-wise we are at $1,990.
Wall art
Memories and happy associations make a house a home. So, we wanted to pick something that would give us an instant boost in positivity and, what better way to do so, then with a painting of a dog! We found this piece of wall art at Wayfair for $33.94. It will also go lovely with the color scheme of our design.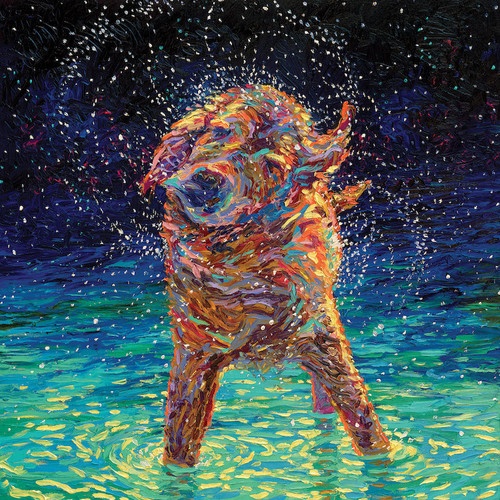 Sub-total: $2,025.
Miscellaneous accessories
We have $975 left from our budget. Let's add smaller items of decor to make the room feel fully furnished.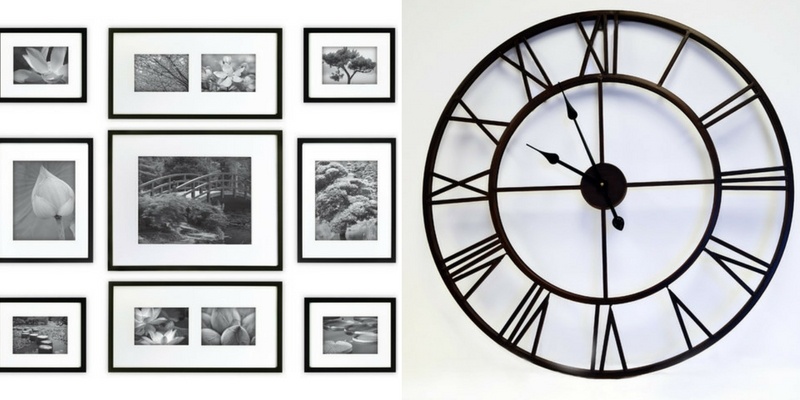 Let's see where we are at. Our sub-total is $2,525.
Since we have some money left, we figured we'd invest them in something to hold the books, picture frames or any other items of decor. Here is what we ended up with: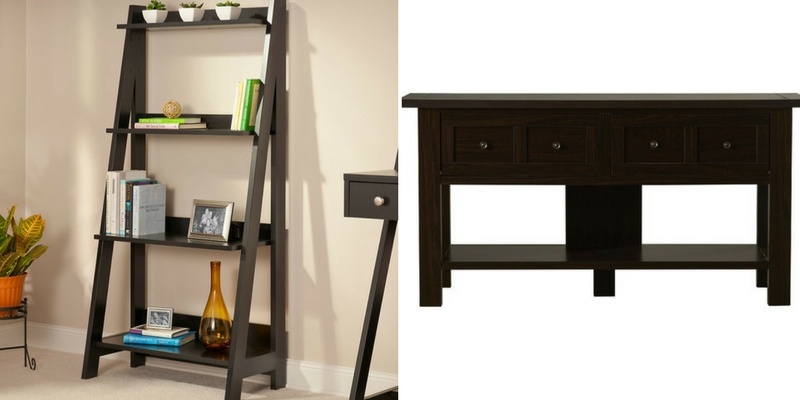 And we are done. Let's do the math! OUR GRAND TOTAL IS $2,810!!!!
So, how did we do? Leave your feedback in the comments section.
We understand that remodeling is expensive. That's why Arcbazar came to be a few years ago. Hiring an architect/interior designer costs on average $5,500. This is where we step in and offer a fun, affordable alternative of crowdsourcing designs from our network of thousands of designers.