Despite much progress made in the area of equal rights over the last few decades, certain areas show negative trends. More specifically, the gender pay gap in architecture appears to be widening.The annual survey conducted by the UK-based The Architects' Journal reveals widespread discrimination and unequal pay in the profession. The study polled 1,277 women and 340 men and the results are anything but encouraging. Women who want to have a family remain vulnerable, sexual discrimination and bullying are strong, while the pay difference is stark.
Gender Pay Gap in Architecture
According to the survey, "female partners and principals of UK architecture firms take home a shocking £55,000 less than males in the same role." What is even more worrisome is that this pay gap has widened by £42,000 in the last two years.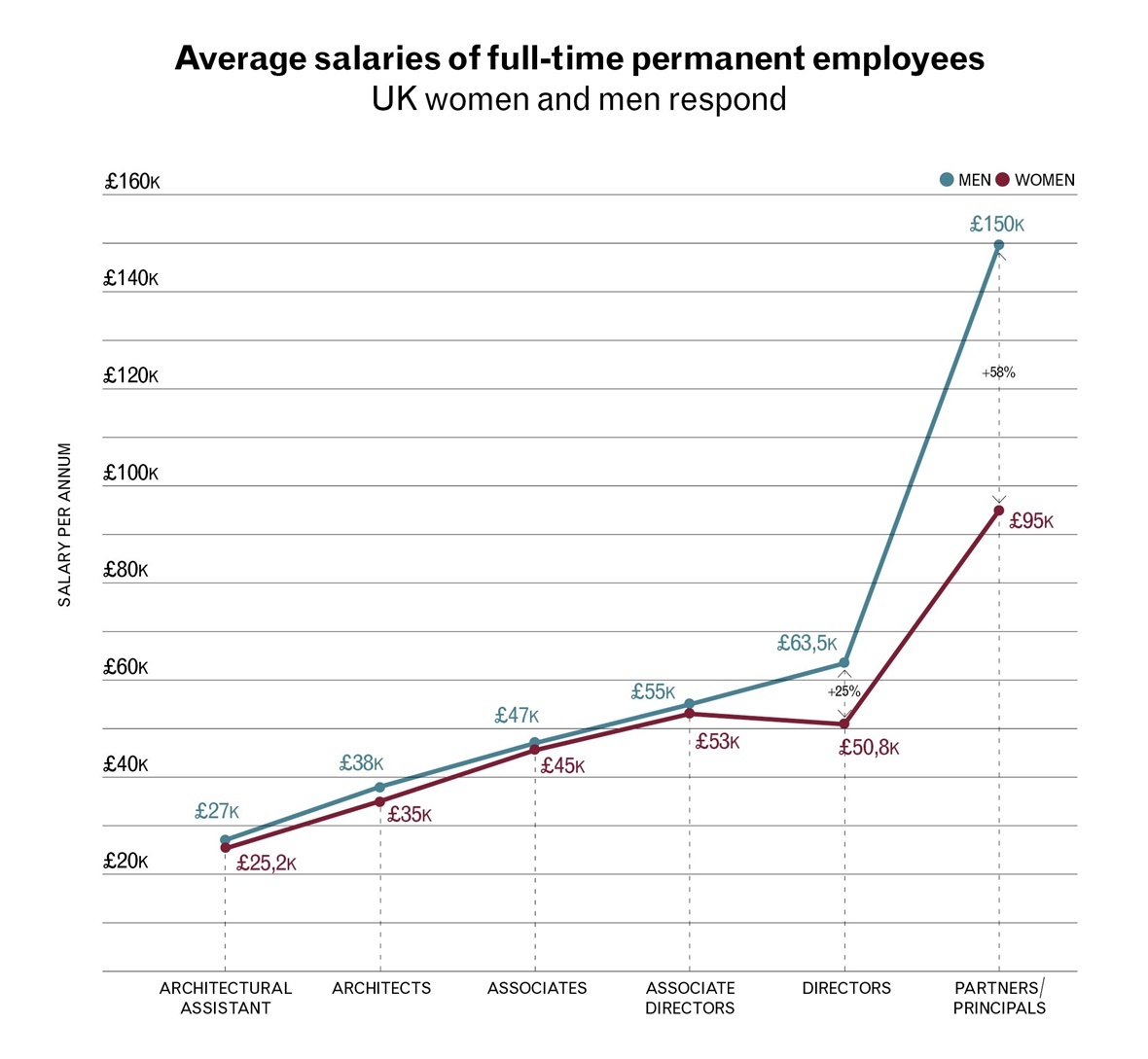 John Assael, founder of AJ100 firm Assael, commented on the shocking findings: "It's not only against the law to discriminate in this way, it is also contrary to the ARB and RIBA codes of conduct that require all architects to treat people fairly."
Career Development & Family
35% of female architects believe that their employers offer better opportunities for career advancement to men within their companies. At the managerial level this number is lower at 20%, but it is still far from ideal. Teresa Borsuk, Woman Architect of the Year 2015, explains the findings: 'The profession is still geared towards linear, rising career paths. Men are more likely to follow this traditional path whilst women, are more likely to have atypical or flexible career paths, with multiple breaks, different levels of intensity and changing roles over the course of a career. This has a detrimental effect on many women, regardless of their talent, commitment, expertise and experience. It also means that women are less likely to be in positions to change these structures. The architecture industry really needs to review its structure and work practices."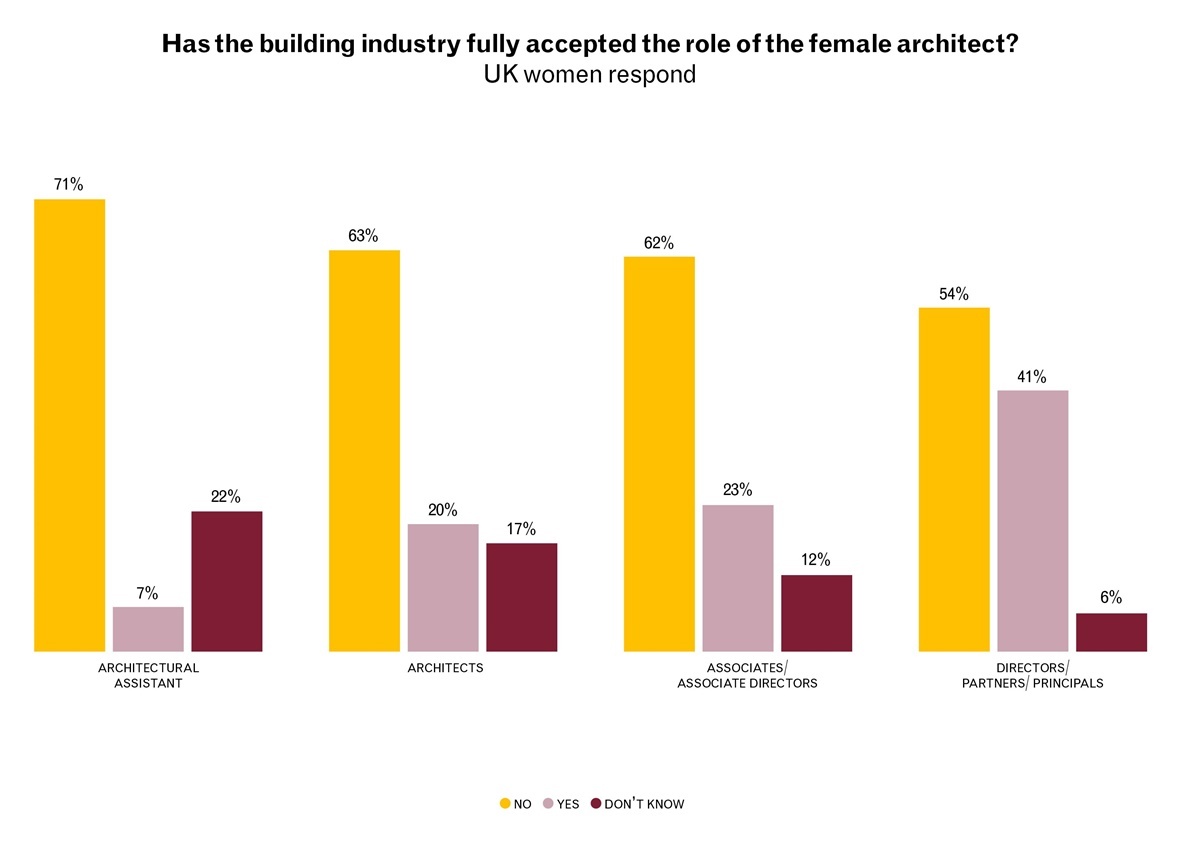 Much of the problem can be tied in to the lack of appropriate childcare systems in place. "It's a deep structural issue, which remains unaddressed in this country and by our profession,' comments Make's HR manager, Camilla Neave.
Sexual Discrimination
Progress has been made in the area of sexual discrimination. Compared to last report where 61% of surveyed women indicated having experienced sexual discrimination, the number this year is at 32%. The incidents occur in a practice (15%), in meetings with clients and on site (11% each), in meetings with contractors (13%), in meetings with other architects (7%) as well as other work-related environments.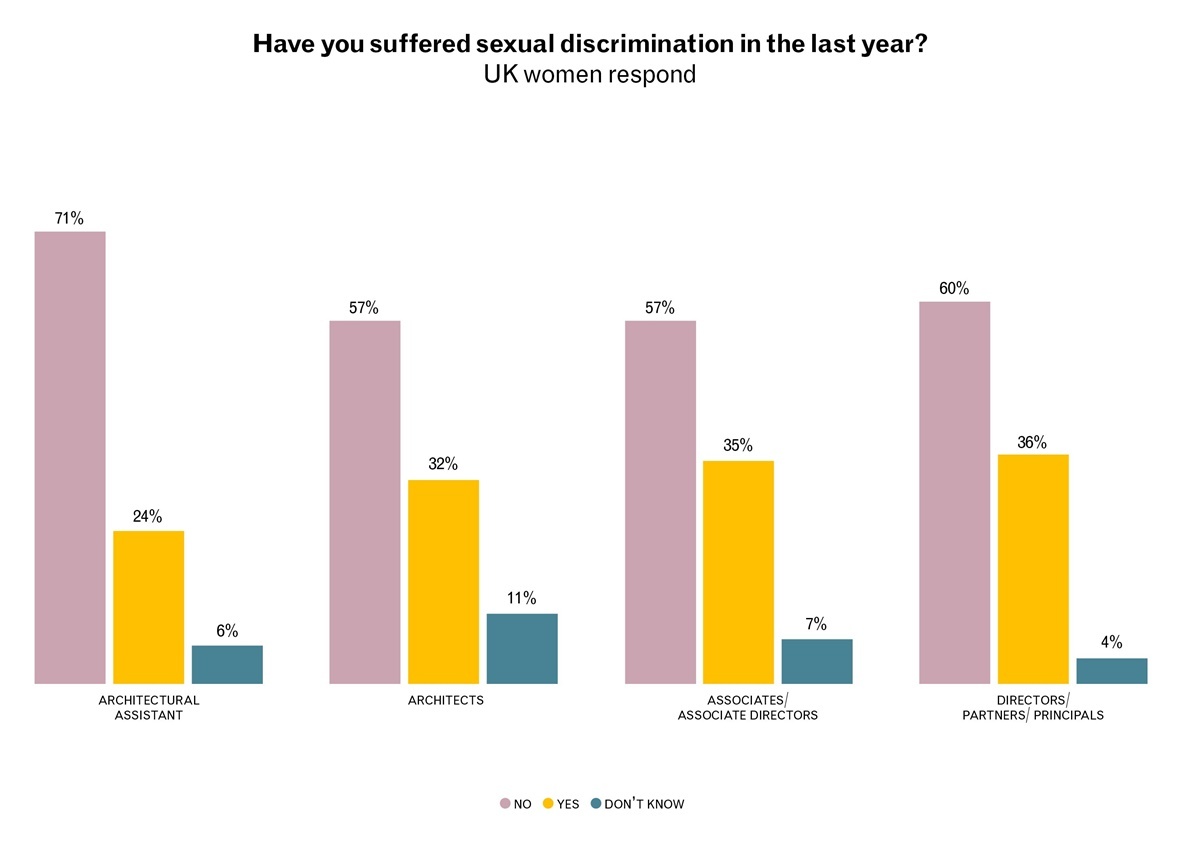 While a large portion of incidents of sexual discrimination are perpetrated by men, women contribute to the problem as well with 4 in 10 of female architects having had experience with being bullied by women.
Sadie Morgan, dRMM co-founder, commented: "These survey results are deeply worrying and should be a wake-up call; an opportunity for us to really understand what is happening within our industry."
Read more here.