Perhaps you love the idea of taking a standard piece of furniture and turning it into something special with your own two hands. Perhaps you landed on this article because you can't afford spending thousands of dollars on furniture but don't want to settle for the look of mass-produced pieces. Whatever the reason, if you don't have much experience with DIY projects, you came to the right place. We have compiled some of the easiest IKEA hacks that will transform your furniture into something truly unique.
#1. Turn a shelf with drawers into a chic vanity
This hack is brought to you by Erin Kelly (@newblooming), who took an 'Ekby Alex' IKEA shelf and turned it into something magical. If every now and then you have the liberty of working from home, this could also make for a great home office set up.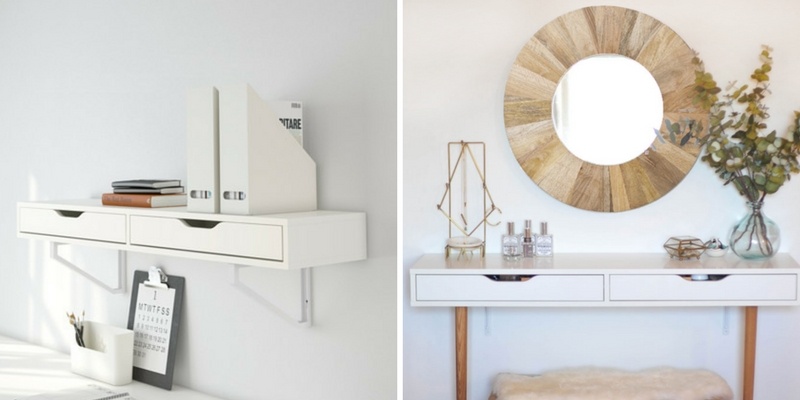 What you will need for this DIY project:
EKBY Alex Shelf with drawers
Wood Table Leg
6″x8″ Shelf Brackets
Cherry oil wood stain
Table Leg straight top plate
Check out how to recreate the entire look here.
#2. Transform the most basic coffee table into a mid-century beauty
Kirsten Stoddard (@KirstenStoddard) took one of the most common IKEA items – a plain white coffee table (heck, my feet are currently on this very table as I sit on a sofa putting together the article!) and turned it into something you find in interior design magazines! It looks expensive and elegantly understated.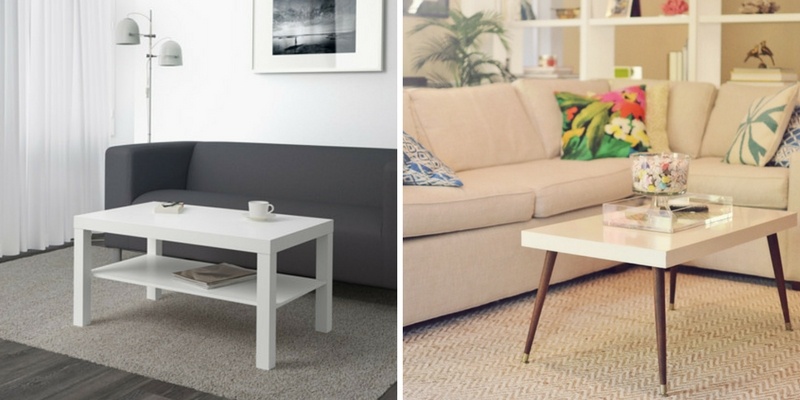 The super easy list of supplies:
White Lack coffee table from IKEA
Tapered legs
Read full instructions here.
READ: EFFORTLESSLY CHIC BEDROOM DESIGN IN 5 STEPS
#3. Make a simple lamp look expensive
The original pendant lamp is made out of aluminum and it looks decent enough. However, as discovered by Kirstin Gentry (@kojodesigns), a coat of paint will take it from the "decent enough" to "this looks amazing!" level. The best part? You achieve maximum impact with minimum effort. Now that's the kind of DIY project we absolutely love!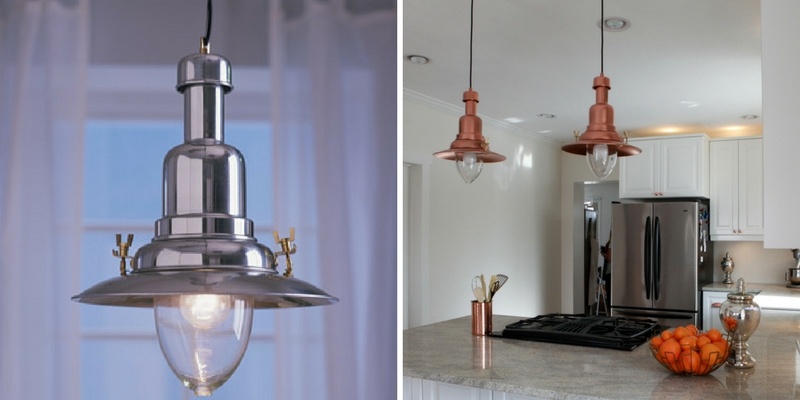 You only need three items for this DIY:
Masking tape
OTTAVA pendant lamp
Copper spray paint
See full instructions here.
#4. Give your desk a marble look in under five minutes
I don't speak Swedish, but I don't even need to to figure out how this DIY project works. It's that simple! This hack is brought to you by the good people at IKEA itself. The end product looks a lot more sophisticated than the original design. Your guests will never guess that you only paid $60 for the desk!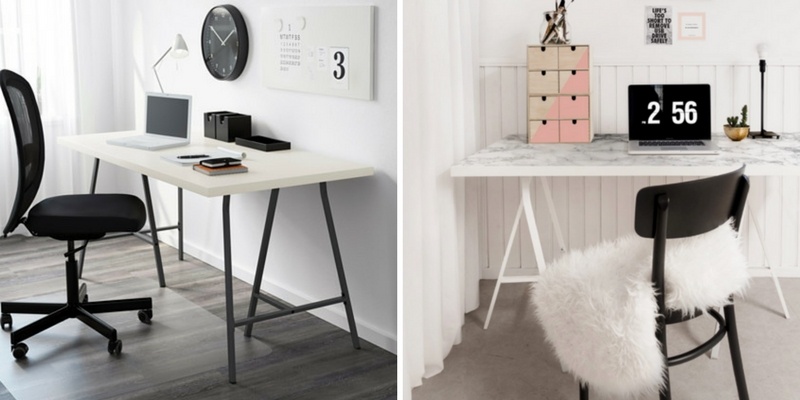 All you need is some contact paper and paint. You can check out the instructions here and Google-translate them; unless you speak Swedish, of course!
#5. Replace those bulky sofa legs with something more elegant
Elegance is achieved through details. You can give an instant upgrade to your IKEA sofa by replacing its legs with a more stylish set.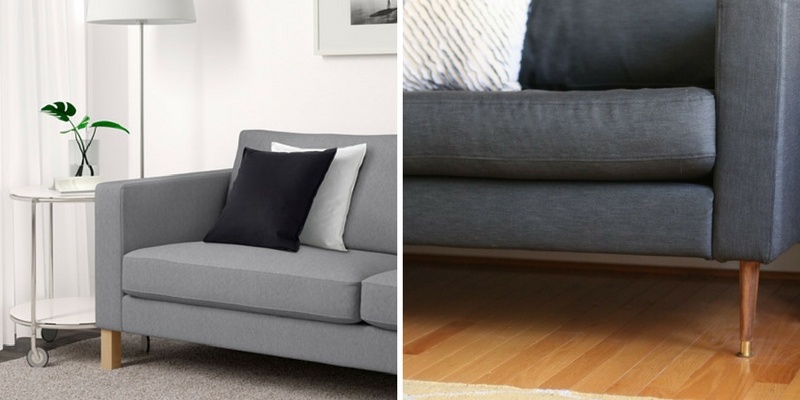 ikea.com / papercrownsblog.com
So, prepare the following supplies for this DIY project and then follow the instructions:
KARLSTAD sofa from IKEA
8″ tapered legs
Wood stain
Paint brush
Mounting plates and screws
#6. For a complete transformation of the sofa, tuft its cushions
OK, you've replaced the legs of the sofa, but why stop there? Bettina Johnson (@OEHandmade) shows how easy it is to tuft the cushions of the same sofa making it look way more magazine-worthy.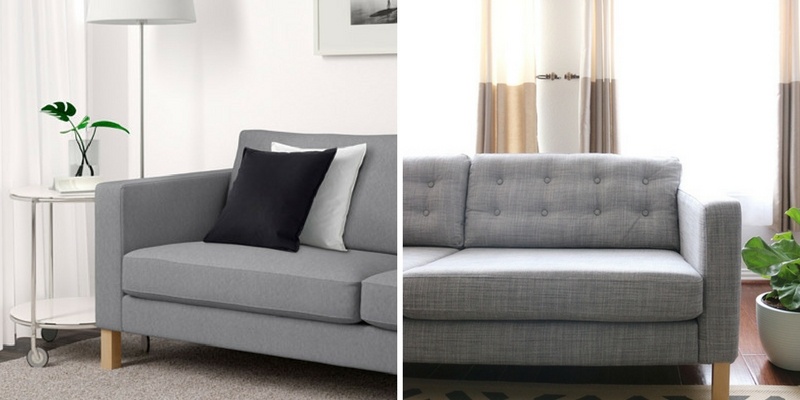 ikea.com / oheverythinghandmade.com
Gather the supplies asap and get started:
KARLSTAD sofa from IKEA
Fabric covered buttons
Natural hemp twine
Upholstery needle
Scissors
There is a great instructional video that you should check out to complete this DIY project.
#7. Add a statement piece to your interior design
Jill Pauli (@SnugglebugU) took unfinished IVAR cabinets and turned them into a statement piece you can place in your living room or bedroom. The red color looks absolutely stunning, but we bet you can also achieve beautiful results with juice yellow, forest green or fresh coral colors. Complete the look by adding antique knobs that you can find at any flea market.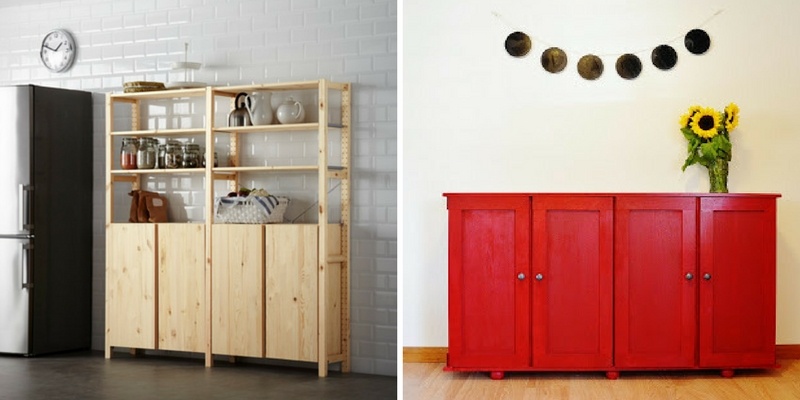 ikea.com / snugglebuguniversity.com
Get the following supplies:
IKEA's IVAR cabinets
Paint and a paint brush
Knobs
Cabinet legs
and follow the instructions here.
Hope you enjoyed these IKEA hacks. Good luck and tweet us pictures of your DIY projects and we'll share your tips with the rest of our readers.
READ: #10 LESSONS WE'VE LEARNED ABOUT INTERIOR DESIGN STYLES (AND YOU SHOULD, TOO)