Hello fellow architectural design junkies! How is your summer going? Hopefully, you are not just running from one AC-ed room to another and are finding time to enjoy the sun on a beach or by a pool. To make your relaxation time even more pleasant, we have compiled a reading list of 10 articles that we absolutely loved for the month of June – everything from DIY to architecture to home design trends. Enjoy!
-1-
3 Furnishings You Can Turn Into a Kitchen Island by Lindsey Mather on Architectural Digest
Kitchen islands can be expensive to install. Plus, often times, installing one requires a major renovation of your space. However, that doesn't have to be the case. We love the creative solutions proposed by Lindsey in this article. They are inexpensive, but look absolutely stunning.
-2-
18 Small Bedroom Design Ideas – Decorate A Stylish Tiny Bedroom by AllAboutBedroom
We are big fans of small spaces. It takes truly innovative thinking to turn smaller spaces into something not only aesthetically pleasing, but something highly practical. AllAboutBedroom gives some fantastic ideas in their photo compilation of the limitless possibilities of limited spaces. Here's a quick preview, but check out the original article to get inspired.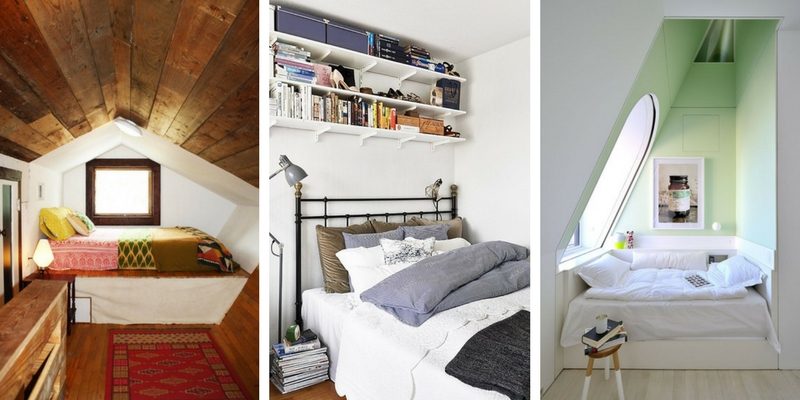 -3-
The hidden ways that architecture affects how you feel by Michael Bond on BBC
This is a fascinating read that explains how buildings and cities can affect our mood and well-being, and that specialised cells in the hippocampal region of our brains are attuned to the geometry and arrangement of the spaces we inhabit. Despite this evidence, urban architects pay little attention to how proposed structures would impact the mood of the city's inhabitants.
-4-
Three Easy & Cheap DIY Smart Home Projects by HarTech.tv (@HardTechTV)
Home automation is on the rise. It makes sense, really. By installing smart tech in your home you can save on your electricity bills, improve security, and increase the efficiency of running daily tasks. While many hire experts to wire their homes in automated systems, some prefer to go the good old DIY route. This article gives a few examples of such DIY projects that you can try out.
-5-
Popular landscaping trends of summer 2017: Our predictions by Amanda Maher (@amandammaher) on Buildium
The article covers ROI-enhancing landscape design trends, which don't necessarily focus on the grandiosity of aesthetics, but rather practical and sustainable trends. For example, one such trend is edible community gardens – gardens where a neighbourhood or a smaller community can plant fruits and vegetables for everybody to use.
-6-
7 Must-do's For Landscape Curb Appeal That You Will Love by Monique Allen on The Garden Continuum (@GardenContinuum)
First impressions matter. Much of the effort you put in decorating your house will be diminished if the outside does not match. "The appeal of your home – the approach and what you see and feel when you drive home after a tough, long day – is critical to your mood and your life experience. Subtle feelings permeate your full expression of you." We completely agree. Check out the tips offered by Monique to improve your curb appeal.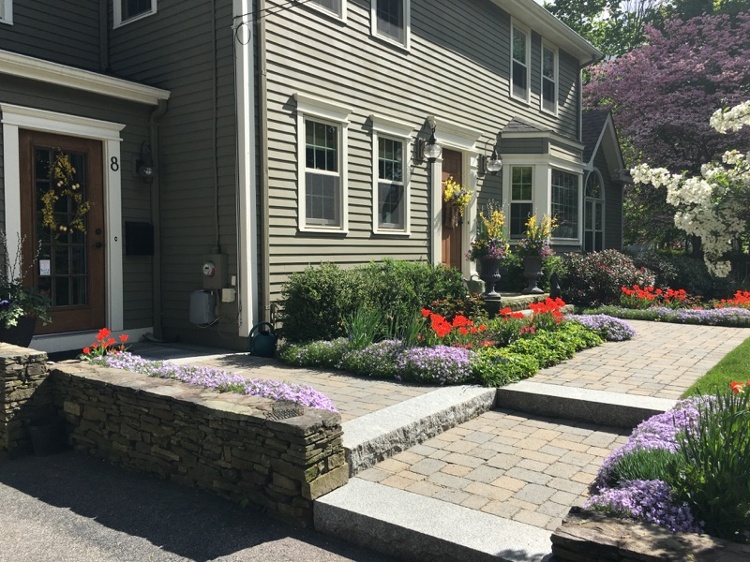 -7-
SIDE TABLE MAKEOVER WITH FOLKART HOME DECOR CHALK by Erin Spain (@erinspainblog)
On her home, DIY & lifestyle blog Erin covers a number of fantastic home projects. We loved her June article dedicated to a makeover of a side table from something regular to something elegant and understated. This is gold for DIY lovers, so we definitely recommend you check it out.
-8-
4 Simple Ways to Update Your Guest Bath by Jeanette on Snazzy Little Things (@snazzythings)
A few great tips on how to add some flair to your downstairs bathroom from Jeanette on Snazzy Little Things. We often times overlook this space as it can't compete with a master bathroom or a kitchen for priority when it comes to remodeling. However, don't neglect this room all together. You can spruce it up with a few simple projects – be it applying a fresh coat of paint or swapping out old fixtures. Check out the article for some great tips.
-9-
Chic Scandinavian Design: How To Give Your Home a New Lease On Life by Melina Divani on Decoholic (@Decoholicblog)
This is just a gorgeous article. We can stare at its photos forever! "If you're looking to give your home a new lease of life, you can't go wrong using chic Scandinavian style to transform your home from drab to fab," writes Melina. Amen! She goes on to provide some useful tips that will help you incorporate this style into your home. Here is one example from the photo gallery in the article. Definitely check it out. You will feel instantly inspired.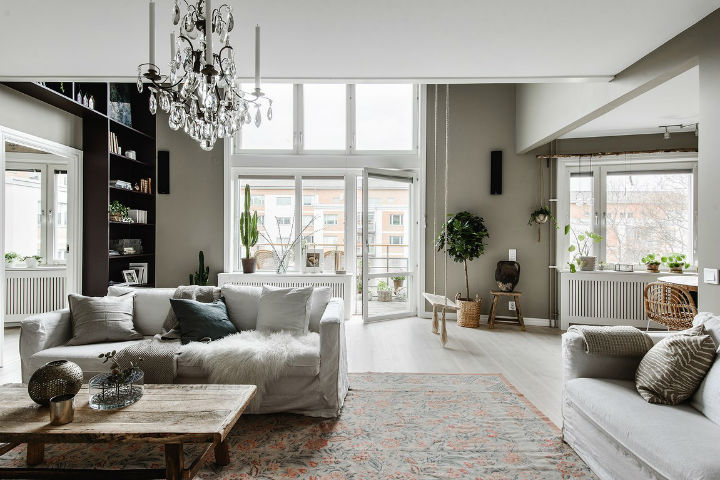 -10-
TIPS ON HOW TO REMOVE OLD SHOWER TILE by Sarah on The Ugly Duckling House (@uglyducklingDIY)
We enjoy reading articles that give step-by-step explanations of useful DIY projects. This article is one of them. It walks you through the entire process, provides pictures, and explains some of the do's and don'ts. If you are looking for smaller things that you can do around the house without having to invite contractors, we definitely suggest you check out Sarah's article on her DIY blog.
Have you come across any interesting articles last month? Share them with us by tweeting our way @arcbazar.
Until next time!