Working as a contractor is both rewarding and stressful. The job expands beyond the process of remodeling a kitchen or building a second bathroom. Contractors help people create a home of their dreams – a place where they will feel safe, happy, and loved. However, the job comes with its own unique set of challenges. Every contractor must've had at least one homeowner who changed his mind half-way into the process and then looked at you in disbelief when you informed him of all additional costs that would entail. What about a client who is calling you late at night when you are hanging out with your family or friends demanding a progress report? Bidding for jobs is not a fun process either. So, we have prepared for you a list of five very good reasons to integrate architectural design in your business to make your life easier and your clients happier. Without further ado…
5 Reasons to Integrate Architectural Design into Your Contractor Business
1. Win more project bids
According to the United States Census Bureau, $550 billion was spent on residential construction projects in 2004. In 2016 that number stood at around $467 billion. That's a 15% slow-down. At the same time, between 2004 and 2016, the number of people working in residential construction increased from 257,840 to 715,380 (according to the Bureau of Labor Statistics), which is equal to a 177% increase. So, not only did the market shrink over the last decade or so, but competition for the available projects has become quite rough.
The ability to offer your client architectural services improves your offering and allows you to differentiate yourself from your competitors, especially if you can offer such services without having to add high costs to your proposal.
2. Complete your projects based on a professionally created visual roadmap as opposed to homeowners' "vision"
How often do you start working with a client only to realize that they have no idea what they actually want? "I want it to feel spacious!" or "I was thinking of a mix of industrial style and classic vibes!" Sounds familiar? It happens rather often that a homeowner knows what he/she would like the space to feel like, yet is completely clueless as to how each piece of the puzzle – furniture, color palettes, materials, and space organization – come together to achieve their vision. It's not their fault either. The ability to create a cohesive space that both matches aesthetic expectations and is well thought-out in terms of its functionality comes with years of learning and practice. That's where an architect steps in. A professionally created architectural plan that gives a homeowner a visual representation of what the final result will look like, while providing a contractor with floor plans and relevant renderings is a bridge that connects homeowners' expectations with contractors' execution.
3. Minimize the stress of having to start over half-way into the process
Having you and your client agree on an architectural design also means that a client is much less likely to change his/her mind when you and your crew are half-way into the project. If you are a busy contractor such interruptions can mess up your schedule, putting more pressure on you and your team to deliver on time. It is also costly for homeowners. The more a homeowner goes over the initial budget, the less satisfied he/she is going to be in the end.
4. Free up the time you spend on catering to your client's architectural needs
Homeowners often times expect their contractor to act both in the construction and architectural/advisory capacities. Now, an experience contractor is more than capable of pointing out what can and cannot work for a space, walking a client through various design elements, and recommending color schemes that work together. However, that's not a contractor's job. It's additional work that often times doesn't get remunerated accordingly. Contractors have enough on their plate – ordering the right materials and ensuring they get delivered on time, organizing the crew's schedule and sorting out payroll, consistently communicating with clients and providing regular progress updates, ensuring that every action is in full compliance with health & safety regulations – the list goes on and on. An architect can save you time (and, let's be honest, a bit of sanity) by taking architectural design off your plate.
5. Make your contractor business more agile
Last but not least: let's say we've convinced you that architectural design has the potential to facilitate your relationship with clients, improve their happiness, and make your business more competitive. However, what about the additional costs of hiring an architect, you may wonder. Well, indeed, it costs on average $4,666 to hire an architect (it's much higher for new residential projects!). What if we told you that you can offer your client 10 design options for their needs, complete with floor plans and elevation drawings, for less than 40% of the cost? And that you could do that whenever you please without having to hire a full-time architect? That would make your business offering much more flexible, wouldn't it? Read on!
How to get 10 architectural designs for 40% of the cost as a contractor
When you think of hiring an architect you probably think of reaching out to one located in your area, introducing him/her to your client, meeting on a regular basis to develop plans, and so on. However, this is no longer your only choice. Arcbazar.com is a first-of-its-kind crowdsourcing platform for architectural design. It makes architectural design affordable, while giving clients a range of options. Here's how it works:
You set-up your project by describing your/your client's needs, expectations, style/material/cost preferences. You set the timeline for your project and decide on the award. The system will suggest an award based on what projects within similar parameters selected in the past, but it is completely up to you to put up as much money as you want.
Arcbazar's network of 20,000+ designers and architects located across the world will get a notification of your project.
You end up with 10 designs on average. And we're not just talking about a picture-perfect drawing of the space. We are talking floor plans, renderings, elevation drawings – the full package.
You select your favorite three designs and the award is split 60/30/10 among these top three designers.
There are a number of other fun features: public voting, the ability to invite specific designers, etc. The best part is that you own every design submitted in the project. Check out this gallery of just one submission for a new residential project out of a total of 17 that were submitted.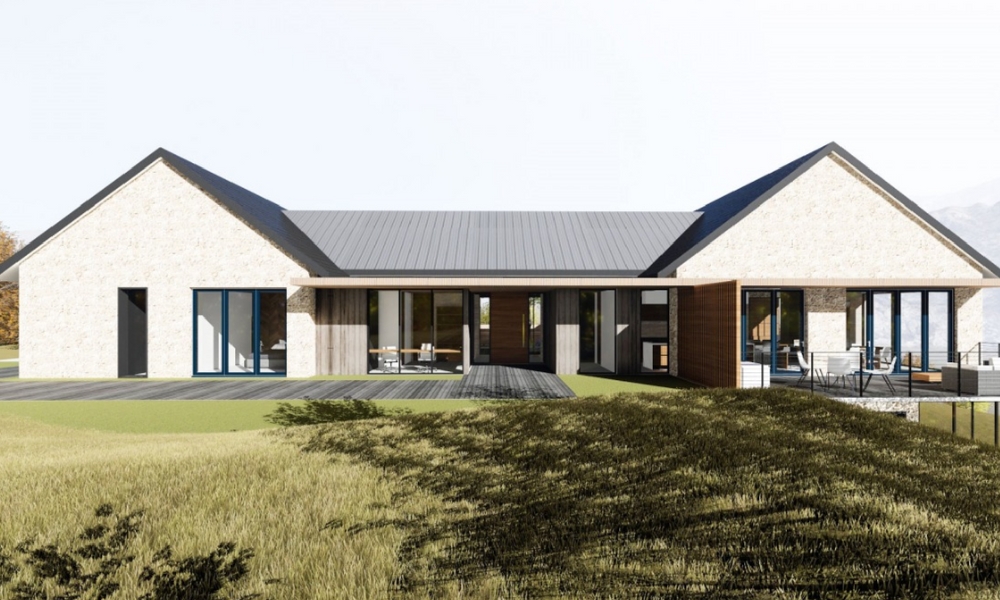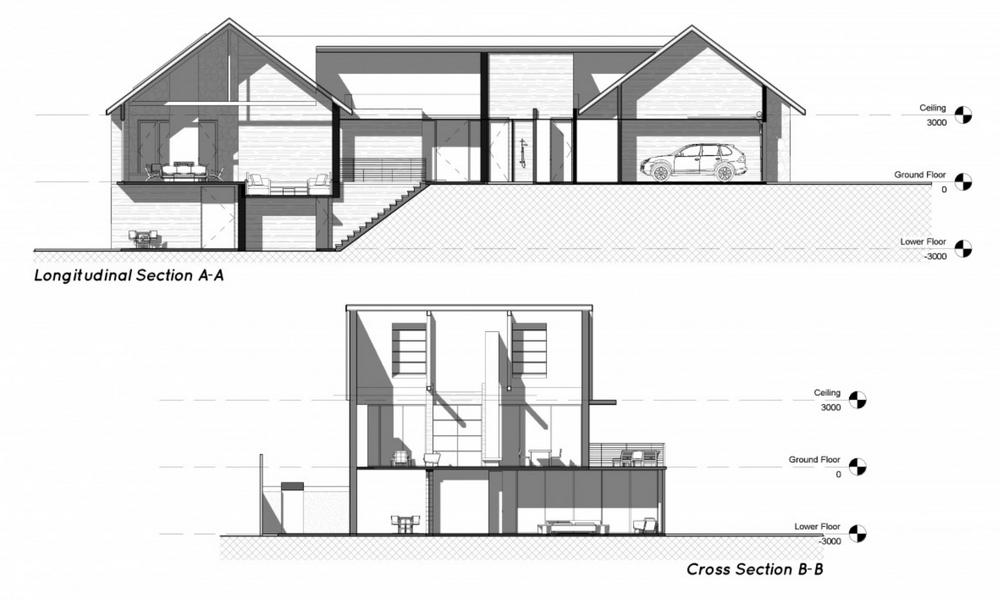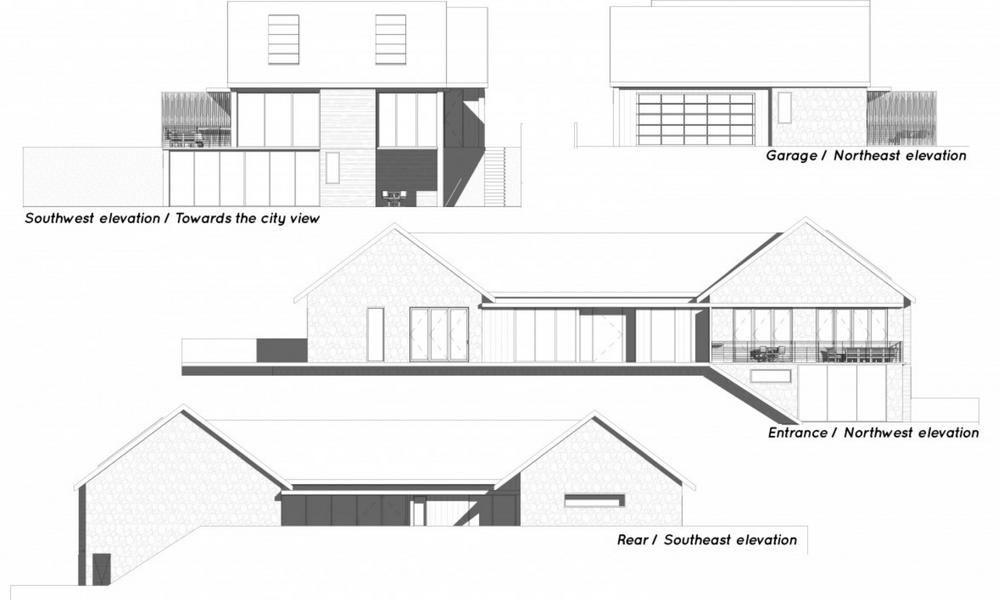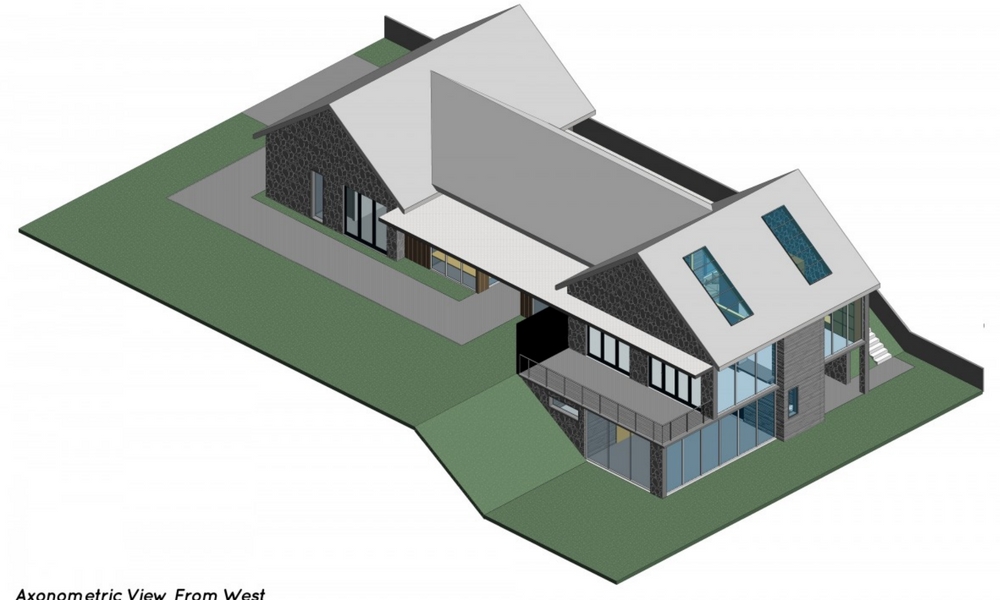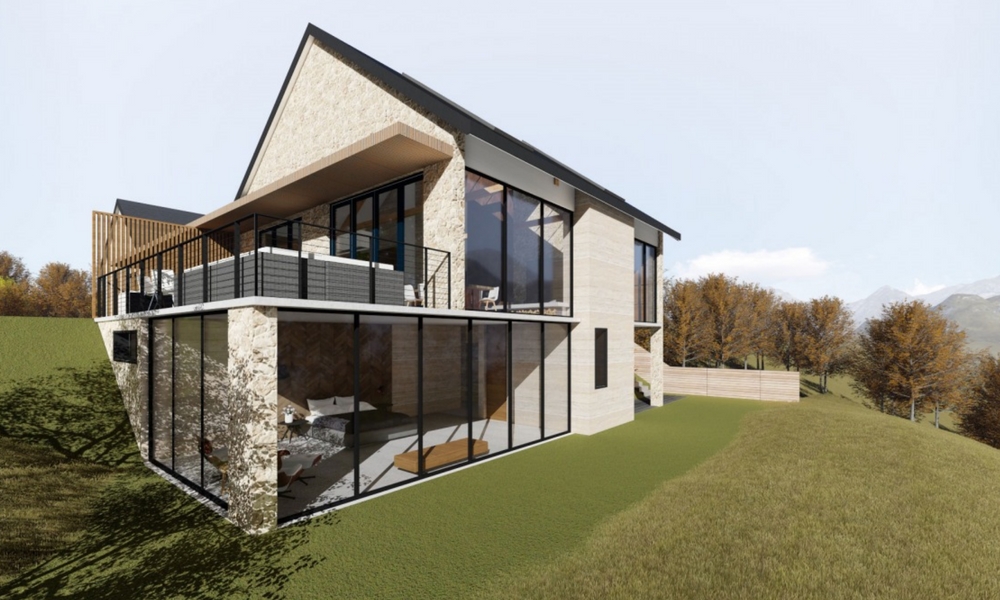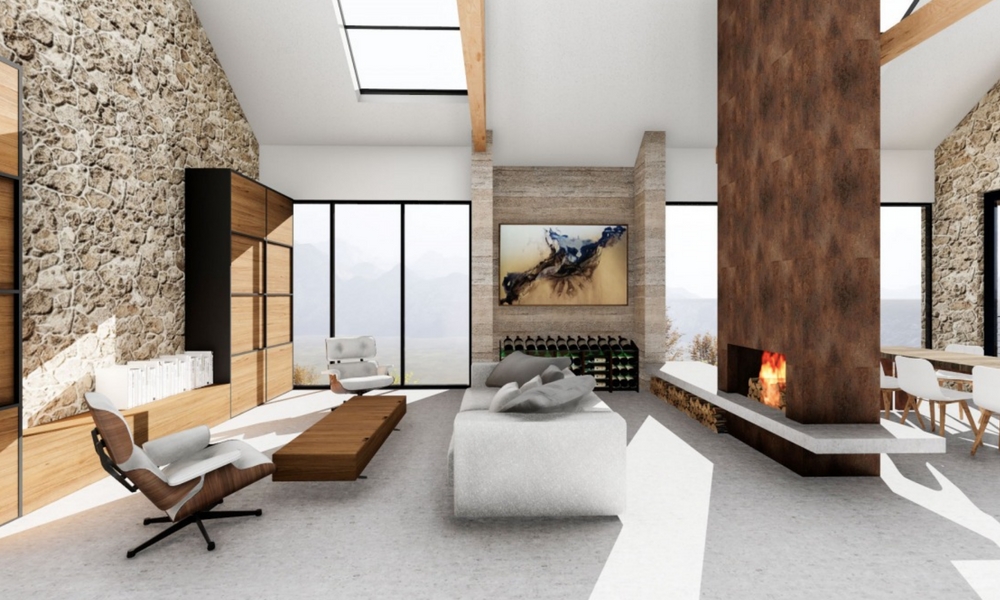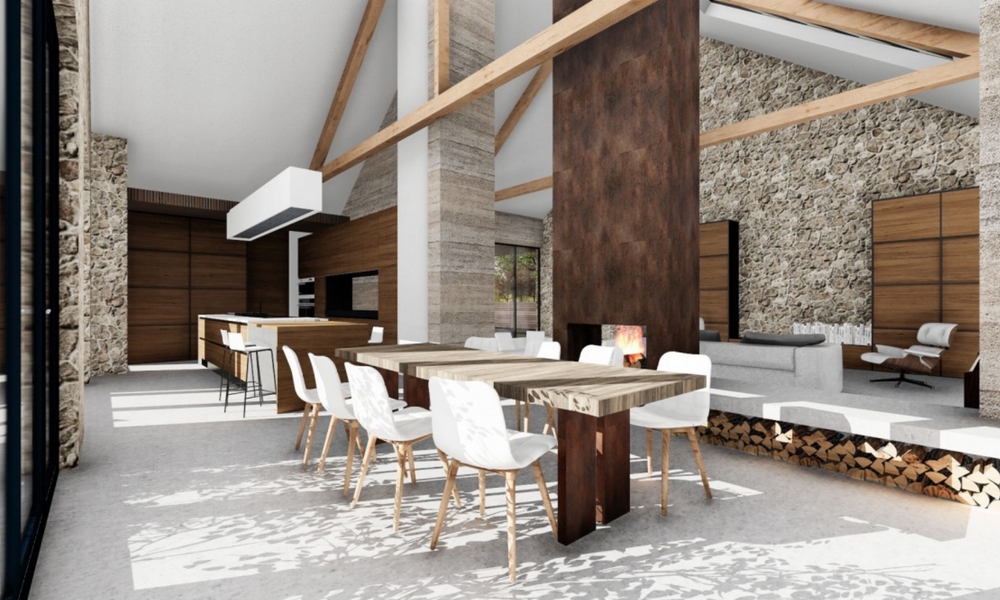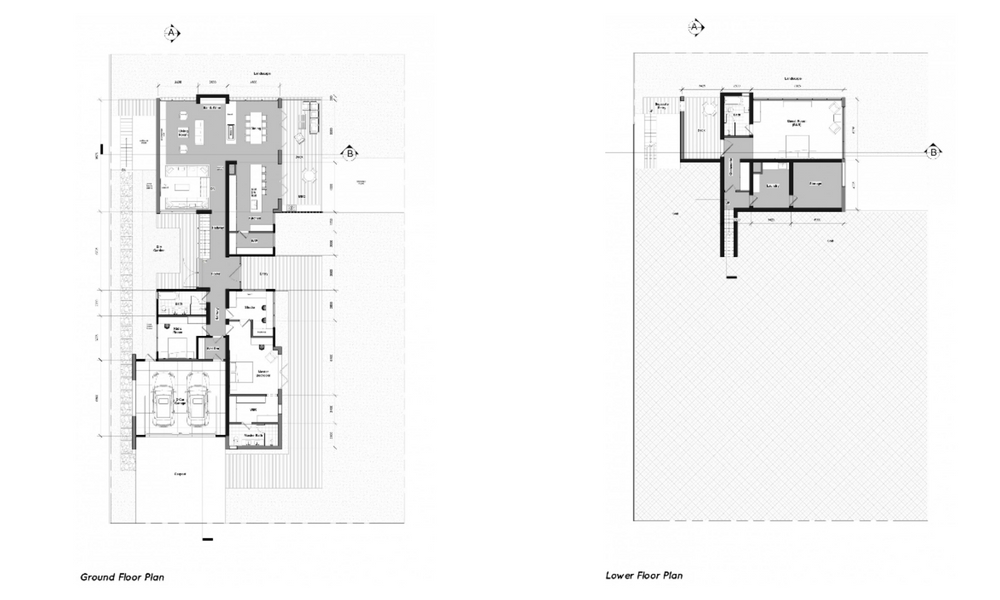 The award for the project was $2,700. Sourcing architectural design solutions the traditional way would've cost $10,000+.
Read more: Arcbazar testimonials.
How you can further benefit as a contractor from Arcbazar
You can use Arcbazar one of the two ways: 1) encouraging your client to run a project on the platform; 2) using Arcbazar as your in-house design service by identifying your client's needs and stylistic preferences, running a project on Arcbazar yourself, and then presenting your client with the top choices.
Arcbazar does not charge designers and architects a fee for submitting their designs. A client, on the other hand, pays a 15%-20% service fee of the total project. However, we have a special offer for contractors. Send a request to sai[at]arbcazar.com to receive your own unique code that will cap the service fee at $150 irrespective of the size of the award. It's that simple.
Read more: How to Run A Successful Competition on Arcbazar
In the meantime, create your free account with Arcbazar.