March is Women's History Month, so today we are celebrating women whose impact in the world of architecture is immeasurable. They paved the way for generations of female architects and made a large contribution to international architecture. This article is just a glimpse into a long list of female legends of architecture.
1. Eugenie Dorothy Hughes (1910-1987)
Born in London, Eugenie Dorothy Hughes was a Kenyan architect and activist as well as the first East African female architect. In 1946 she became a Fellow of the Royal Institute of British Architects. The owner of her own firm, Hughes and Polkinghore, Hughes was a social reformer and a disability activist. Her work in designing hospitals in Kenya was recognized on an international level as in 1950 she was awarded Most Excellent Order of the British Empire. Her architectural firm was behind such projects as the Golden Beach Hotel, Murangi House, the Princess Elizabeth Hospital, the Rift Valley Sports Club, and St. Mary's school, among a number of others. She is perhaps most well known for her design of the Cathedral of the Holy Family.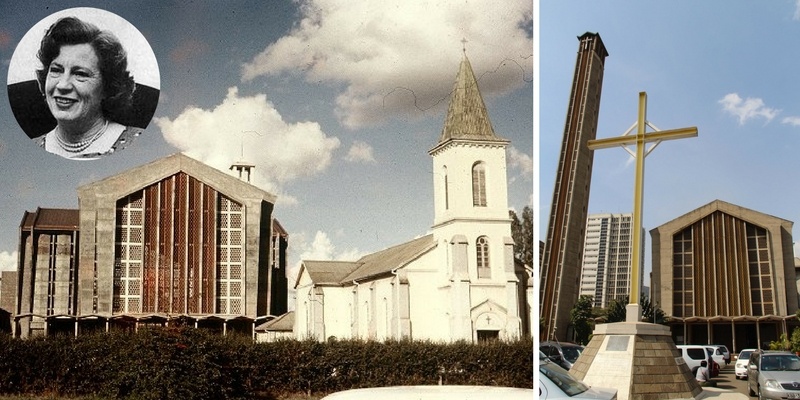 The Cathedral of the Holy Family
2. Lin Huiyin (1904-1955)
In addition to being modern China's first female architect, Huiyin was also a poet and a writer. She and her husband Liang Sicheng, also a prominent architect, were the founders and faculty members at the Architectural department and Northwestern University in Shenyang and she later taught at Tsinghua University in Beijing. Together with her husband, Huiyin was heavily involved in the restoration work of cultural heritage sites of China in the post-imperial Republican Era of China, however, she received little credit for her work.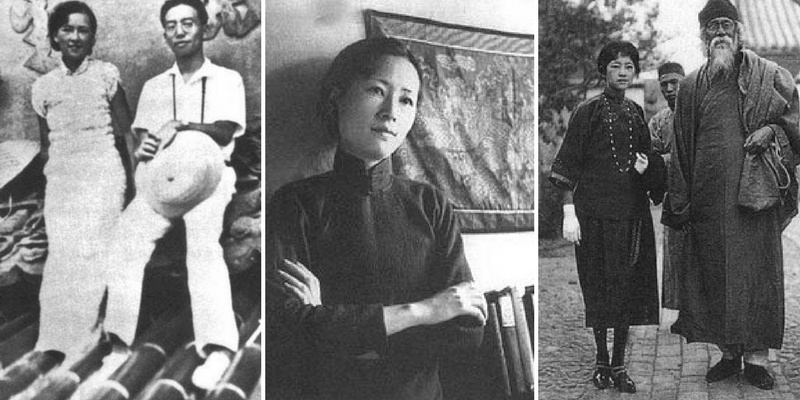 3. Zaha Hadid (1950-2016)
A household name, Zaha Hadid was a British-Iraqi architect. She was the first woman to receive the Pritzker Architecture Prize and the first woman to be awarded the Royal Gold Medal from the Royal Institute of British Architects. Her list of accomplishments and contributions to international architecture is extensive, but some of the most well-known projects include the Bridge Pavilion in Saragossa, Spain, Sheikh Zayed Bridge in Abu-Dhabi, Vienna University Library and Learning Center in Austria, Heydar Aliyev Center in Baku, Azerbaijan and Guangzhou Opera House in Guangzhou, China. A number of her projects are still under construction.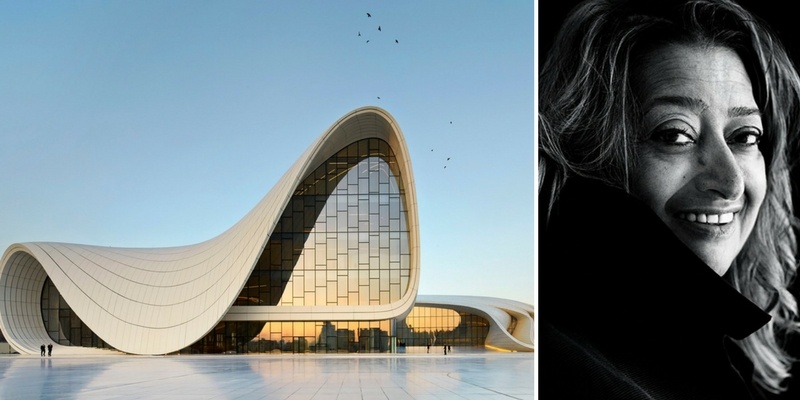 Heydar Aliyev Center in Baku, Azerbaijan
4. Nobuko Tsuchiura (1900-1998)
Nobuko Tsuchiura was the first female architect in Japan. Having trained with Frank Lloyd Write, she and her husband – architect architect Kameki Tsuchiura – worked with Wright on the Imperial Hotel. She proceeded to work for Wright as a draftsman, following which she and her husband returned to Japan and established their own practice. While the couple's portfolio ranged from homes to furniture, the work was presented under her husband's name.
5. Tonny Zwollo (1942-)
A Dutch architect, Tonny Zwollo spent most of her life working in Americas. Her approach to architecture is practical as she bases her projects on the needs of local communities. She designed the largest indigenous market in South America, in Otavalo, Ecuador. She designed and built over 35 schools in Mexico, as well as a hotel, a swimming pool and tourist villages in Oaxaca, Mexico in order to boost employment of the local community. In 1996 the Governor of Oaxaca appointed Zwollo as a consultant for special projects, one of which created the pools at the ancient canals.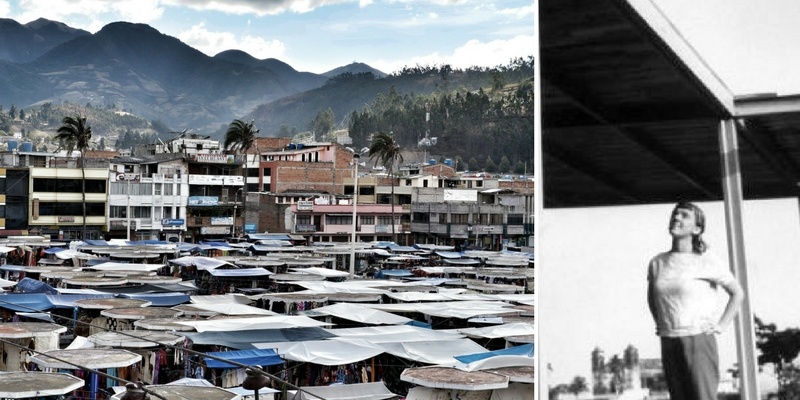 The indigenous market in Otavalo
6. Elizabeth Ayer (1897-1987)
Recognized as a pioneering architect in Seattle, Washington, Elizabeth Ayer was the first woman to be licensed as an architect in the state. Together with other architects, she formed a firm Decker & Christenson and Ayer, Broman & Lamping Associated Architects with a portfolio of projects ranging from small houses and churches to large commercial and military structures. Her signature style included modernist elements in design and open floor plans. Her long career was honored by the Seattle Chapter of the AIA Senior Council in 1980, getting recognition as a pioneering female architect.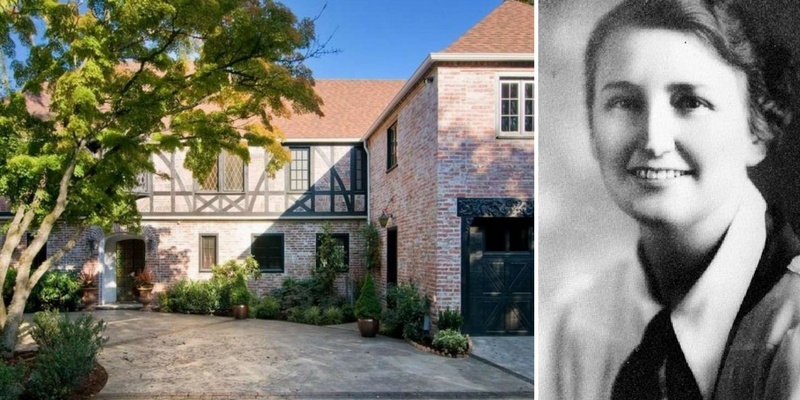 Brick Tudor in Mount Baker
7. Beverly Loraine Greene (1915-1957)
Beverly Loraine Greene is believed to be the first African American female licensed as an architect in the United States. She was one of the people working on the project to build the theater at the University of Arkansas as well as the Arts Complex at Sarah Lawrence College. As part of Marcel Breuer's architectural firm, she worked on the UNESCO United Nations headquarters in Paris, France which was completed in 1958. She then went on to design a number of buildings in New York, including New York University, but many of them were completed between 1956 and 1961, so she didn't get to see most of them completed.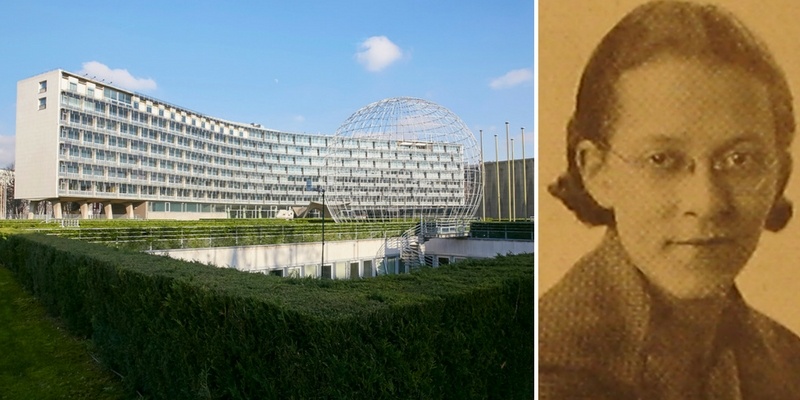 UNESCO Headquarters in Paris
8. Lina Bo Bardi (1914-1992)
Born and raised in Italy, Lina Bo Bardi spent most of her professional life in Brazil. She was devoted to promoting the social and cultural potential of architecture and design, and is considered one of the most important and expressive architects of 20th century Brazilian architecture. Her projects include the "Casa de Vidro" ("Glass House"), Teatro Oficina and the São Paulo Museum of Art. Her work was not limited to the architectural domain as she was involved in scenery production, furniture and jewelry design. In 1990, the Instituto Lina Bo Bardi e P.M. Bardi was established to promote the study of Brazilian culture and architecture.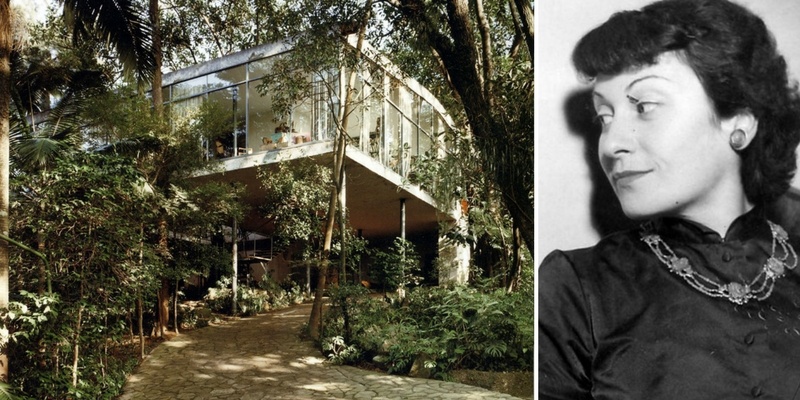 The Glass House
9. Brigitte Shim (1958-)
Borin in Kingston, Jamaica, Brigitte Shim is Canadian architect and a founding partner of Shim-Sutcliffe Architects, a firm that's widely regarded as one of the most innovative and successful architectural practices in Canada. She is also a Professor at the John H. Daniels Faculty of Architecture, Landscape, and Design at the University of Toronto. She was awarded The Order of Canada "for her contributions as an architect, designing structures that enrich the public realm." Shim is a Fellow of the Royal Architectural Institute of Canada (FRAIC), an Honorary Fellow of the American Institute of Architects (Hon FAIA), and an elected member of the Royal Canadian Academy (RCA).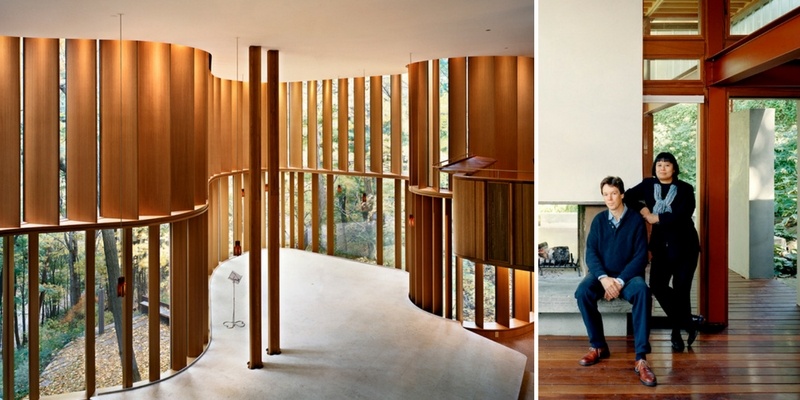 Integral House by Shim-Sutcliffe Architects
10. Ethel Mary Charles (1871-1962)
Ethel Charles, a British architect, was the first woman to be admitted to the Royal Institute of British Architects in 1898. Having trained under the partnership of Ernest George and Harold Peto, she was refused entry in the Architectural Association School of Architecture because she was a woman, which led to her completing part of the course offered by the Bartlett School of Architecture. Often working in partnership with her sister, Bessie Charles (the second woman to be admitted to RIBA), she primarily focused on smaller housing projects, as most large-scale projects were granted to male architects. However, her legacy is managing to crack the male-dominated industry, paving the way for generations of female architects to come.
11. Agnes Magnell (1878-1966)
A Swedish architect, Agnes Magnell was the first woman in Sweden to be admitted to the Royal Institute of Technology to study architecture. At that time women were not allowed to study at the institute, however, it made an exception following her farther's written formal request to the King in Council. Even after that, she was not allowed to graduate. The water tower in Sala is one of her most notable projects.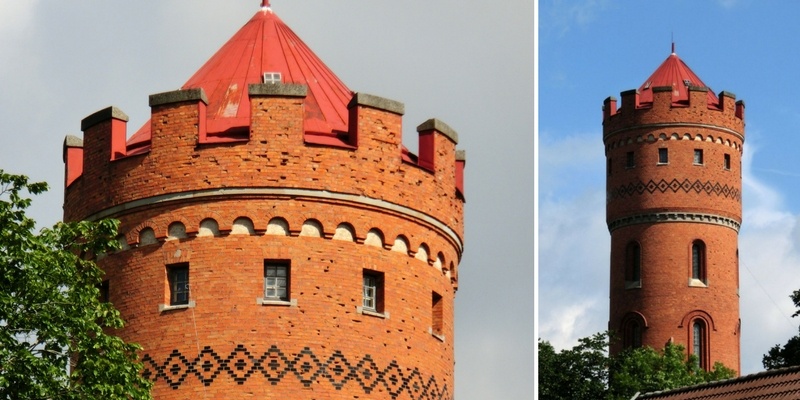 The Water Tower in Sala
12. Nina Alexandrovna Aleshin (1924-2012)
For a decade, Nina Aleshin – a Soviet/Russian architect, was the head of the design department Metrogiprotrans for the Moscow Metro. Under her leadership or direct involvement, nineteen subway stations were designed. She was honored as a Knight of the Order of the Badge of Honour and received the Medal "For Labour Valour".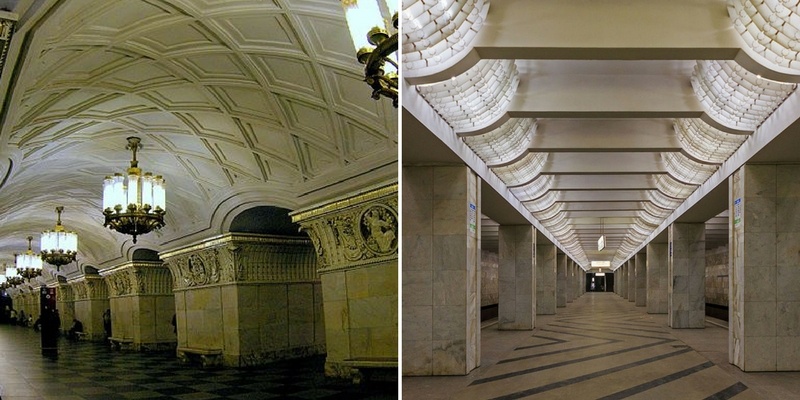 Leninsky Prospect and Domodetovskaya Metro Stations
13. Cynthia Teague (1906-2007)
An Australian architect, Cynthia Teague was a pioneer of Australian architecture. During the Second World War, she joined the Commonwealth Department of Works, where she started off designing bomb and shell-filling factories at Maribynong and later shifted to designing and documenting pyrotechnics plants in Mulwala. During the war, female public servants were paid on par with their male colleagues. However, after WWII it was announced that women would be returned to a lower rate of pay, leading to Teague and her colleagues strongly advocating against the changes. Unfortunately they did not succeed. She was a lecturer at the Melbourne Technical College in Architectural Interior Design and the Honorary Editor of the RVIA Quarterly Bulletin.
14. Zeynep Fadıllıoğlu (1955-)
Zeynep Fadillioglu is a Turkish designer and the owner of an architecture and interior design company ZF Design, known for her ability to combine Ottoman style with cutting edge art. She is the first woman to design a mosque with her 2009 project of Istanbul's Şakirin Mosque, which received much international acclaim. Among her numerous awards are Modern Designer of the Year, Design and Decoration Awards (2005), House & Garden International Interior Designer of the Year (2002) and The Wifts Foundation International Visionary Award (2011).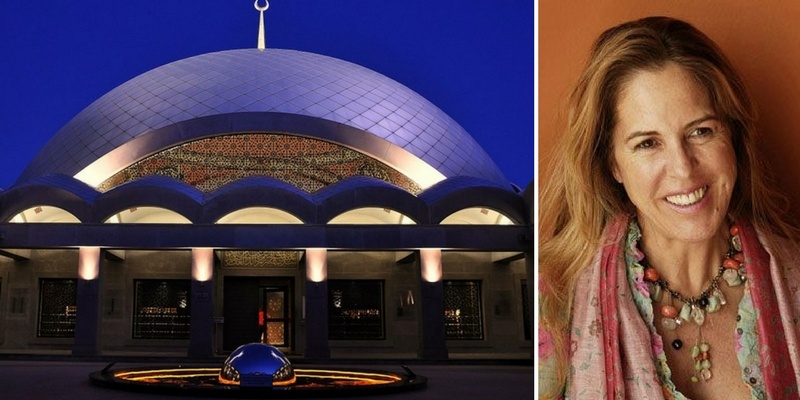 Şakirin Mosque
15. Yasmeen Lari (c.1941-)
Pakistan's first female architect, Yasmeen Lari became an elected Member of the Royal Institute of British Architects in 1969. Her projects included housing, such as the Angoori Bagh Housing and commercial buildings, such as the Taj Mahal Hotel and the Finance and Trade Center. While she retired in 2000, she has since built over 36,000 houses for those affected by Pakistan's floods and earthquakes. Lari's UN-recognized NGO Heritage Foundation Pakistan has been taking on humanitarian relief work as well as historical conversation projects in rural villages all around Pakistan.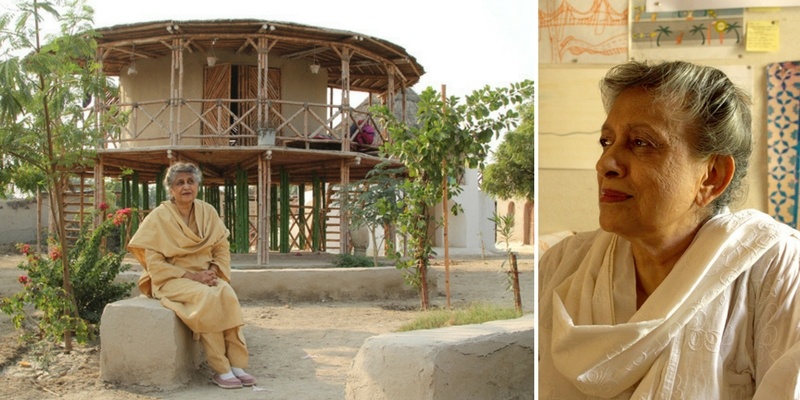 16. Olajumoke Olufunmilola Adenowo (1968-)
A Nigerian architect, Olajumoke Adenowo is considered "the face of Nigerian architecture". In 1994 Adenowo founded her own firm, AD Consulting, which has since been involved in the design and construction of over 70 projects for the Nigerian Government and various corporate and financial institutions. In recognition of her contribution to architecture and her philanthropic work, she received numerous awards, including The International Alliance for Women World of Difference 100 Award, the Rare Gems 2007 Award and the United Nations Information Centre (UNIFEM), for her work with women empowerment and several other awards.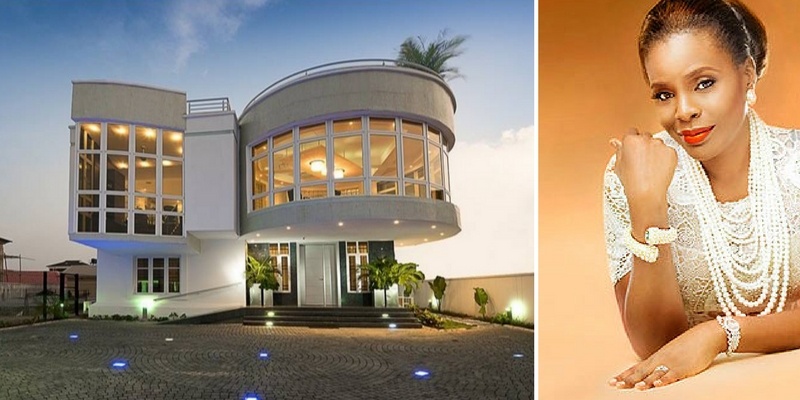 AD consulting office in Lekki